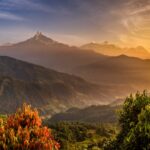 Great is God's Faithfulness
Gratitude for God's enduring faithfulness and unwavering compassion should be a central theme during Thanksgiving—reminding us to appreciate and be thankful for the good things we have. But it shouldn't stop there.
For believers, it is our exclusive right and privilege to praise God sincerely and superlatively for His unending faithfulness.
There are four specific ways we can see how God is always and ever faithful.