GROW Conference
When: 10/05/2019 at 4:00 pm to 10/06/2019 at 8:00 pm
Contact: Heather Jones for more information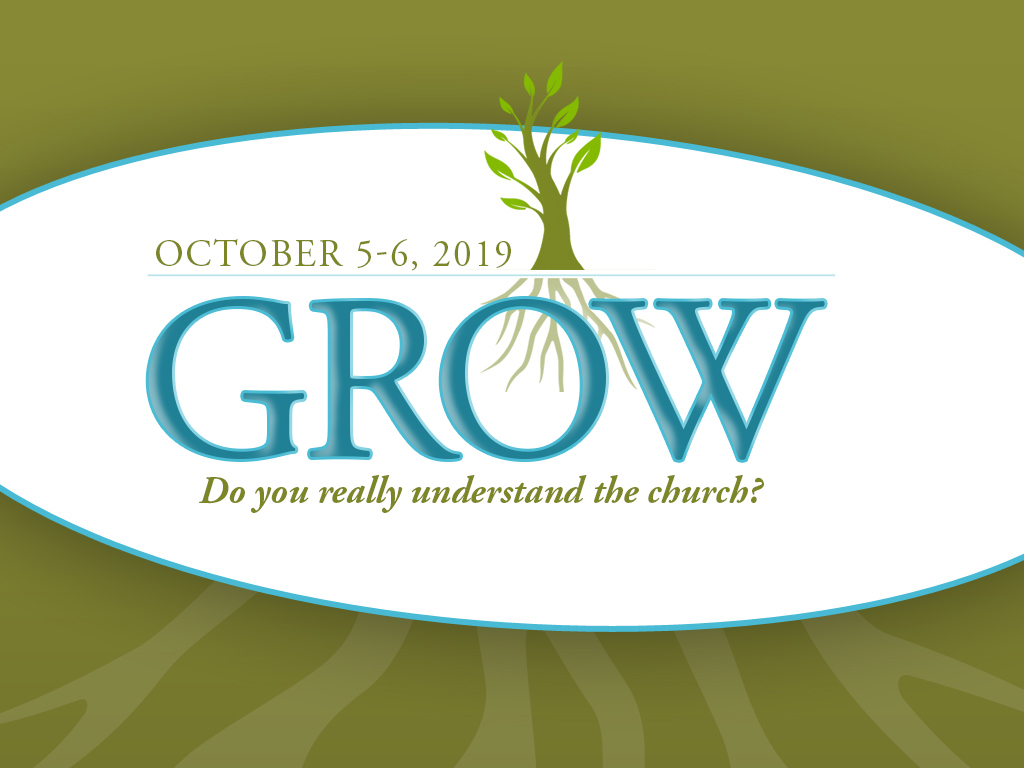 Gospel Community: Together for God's Purposes
Sign up for Saturday Sessions and Dinner by October 2, 2019!
Guest Speaker – Scott Ashmore
6th grade and older are welcome!
Plan to join us for dinner at 6:00 pm on Saturday. ($10/person)
Childcare provided for children up to 5th grade for all sessions.  On Saturday, age 2 and under will meet in the toddler nursery, 3 years – 5th grade will meet in the gym.  (pizza, snacks, & drinks included)
Click here to sign up for Saturday's sessions, Dinner, and childcare.
Saturday, October 5, 2019
4:00 pm | Location TBA – Session One: Sacrificial Transformed Devotion, 1 (Romans 12:1-4)
4:50 pm | Location TBA – Session Two: Sacrificial Transformed Devotion, 2 (Romans 12:3-8)
6:00 pm | Location TBA – Dinner and Session Three: Growing As Community
Sunday, October 6, 2019
9:45 am | Auditorium – Session Four: Genuine Love (Romans 12:1-16)
11:00 am | Auditorium – Session Five: Walking Worthy by Pursuing Unity (Ephesians 2:1-4:16)
6:30 pm | Auditorium – Session Six: Corporate Witness: God's Evangelism Program