Ladies' Bible Study
When: 01/16/2023 to 04/03/2023
Contact: Heather Jones for more information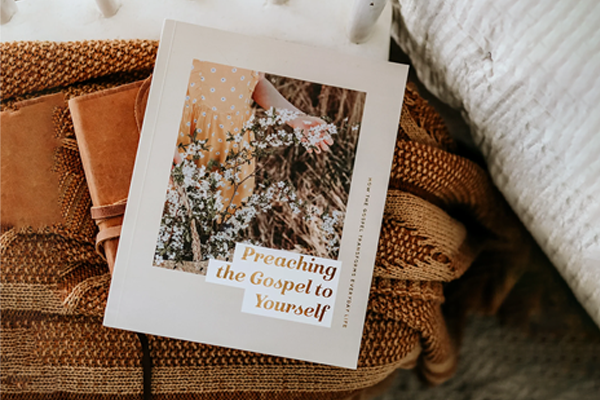 Ladies,
Please consider joining our winter Bible study, "Preaching the Gospel to Yourself."
The gospel is the good news of Jesus Christ.  When we think of preaching the gospel, we might think of sharing it with a non-believer.  But the gospel is something that all believers need to be reminded of every single day.  This study will look at how we can practically grow in our faith as we preach the gospel to ourselves.
"Preaching the Gospel to Yourself" is a 4-week study that equips believers to:
Understand how to look at Scripture through the lens of the gospel.
Apply the gospel to areas such as work, social media, friendship, anxiety, and seasons of waiting.
Recognize how the gospel brings lasting hope to even the most difficult areas of life.
The study will be at Friendship Baptist Church. We will meet all together for a teaching time followed by discussion in smaller groups.
The cost of $10 will cover the softcover book from The Daily Grace Co and other supplemental materials.
Please click here to sign up before January 1st to join us on Mondays at 7 p.m. or Tuesdays at 10 a.m. (dates listed below).
Depending on interest, childcare will be provided for the Tuesday morning study.
---
Mondays at 7 p.m. on January 16 & 30, February 27, March 13, and April 3.  Zoom will be available for this study.
Tuesdays at 10 a.m. on January 17 & 31, February 28, March 14, and April 4.
Please contact Heather Jones if you have any questions!  Email: heatherj@friendshipraleigh.org