Ladies' Bible Study
When: 08/29/2022 to 08/29/2022
Contact: Heather Jones for more information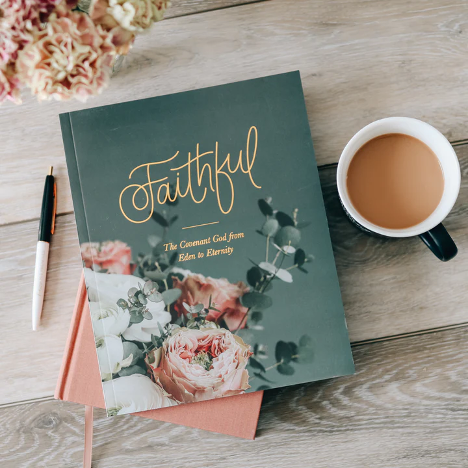 Fall Ladies' Bible Study
Topic: The Covenant God from Eden to Eternity
Cost: $8 (softcover workbook)
Mondays @ 7 pm |  Aug. 29, Sept. 12 & 26, Oct. 10 & 24, Nov. 7
Tuesdays @ 10 am & 7 pm | Aug. 30, Sept. 13 & 27, Oct. 11 & 25, Nov. 8
Thursday Zoom @ 7:30 pm | Sept. 1, 15, 29; Oct. 13 & 27; Nov. 10
Click here to join one of our groups!
———————–
One of the keys to understanding Scripture is understanding the covenants God made with His people. When we see the ways God has kept His promises in the past, then we fully trust Him to fulfill His future promises in our lives.
Click here to view a YouTube preview.
Faithful: The Covenant God from Eden to Eternity is a six-week study that will:
Trace the promises of God in Scripture from Genesis to Revelation
Walk through the story of Scripture while focusing specifically on the covenants God made and kept with His people
Show that over and over God has been faithful in the past and He will be faithful in the future
Special resources within the study:
Study Suggestions
How to Study the Bible
The Attributes of God
Metanarrative of Scripture
Covenants Chart
Timeline of Covenants
Signs of the Covenants
What is the Gospel?
Key themes: The Story of Scripture, the Gospel, Scripture, Covenants, the Character of God
Details: Each week contains five days of study material, including daily study questions, and weekly Scripture memory verses and reflection questions.