Missions Conference 2023
When: 03/08/2023 to 03/12/2023
Contact: Kris Wilder for more information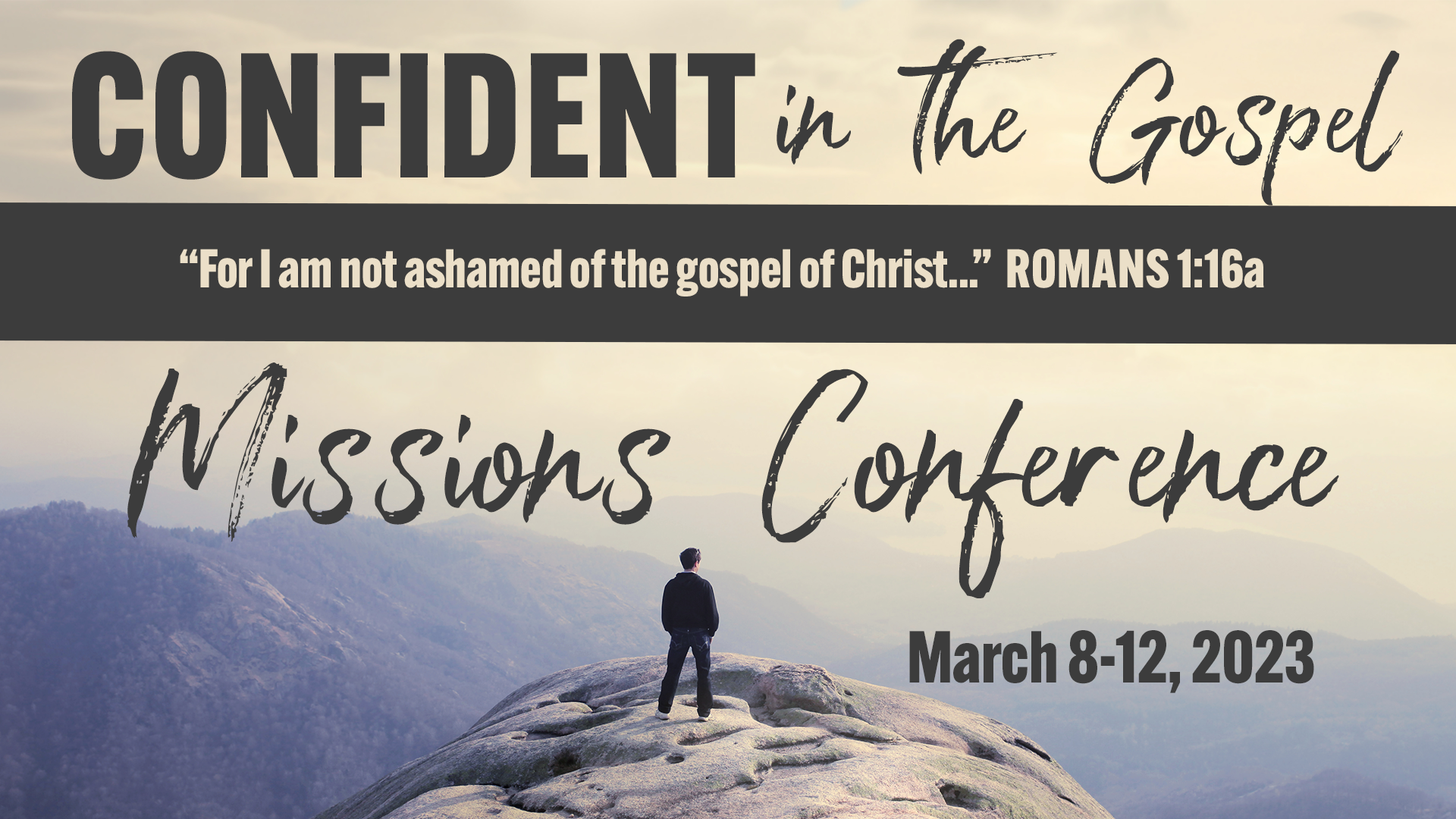 PRAY
That the Lord will be glorified through the week of the conference and that it will be a time of blessing to the missionaries. 
That the Lord will call others out of Friendship to go to the mission field.  Perhaps that may be you! 
---
ATTEND A SERVICE – Join us Wednesday, Friday, and Sunday
March 8 & 10  @ 7 PM | March 12 @ 9:45 AM, 11 AM, and 6 PM
---
**NEW!** MISSIONS BRUNCH – Saturday, March 11 @ 10 am | Location TBD by sign up
All ages are welcome to join our missionary guests for a catered brunch.  Click here to sign up.
---
DINNER WITH A MISSIONARY
Enjoy fellowship with one of our missionary guests at your preferred time and/or location.  Opportunities available on Thursday, Saturday, and Sunday lunch. Click here to sign up.
---
MISSIONARY GIFT CARD SHOWER – Please turn all donations in by Sunday, March 5.
Donate online toward the purchase of gift cards to help meet some of the needs of our missionaries. We'll purchase the gift card for you! Choose the 'Missionary Gift Card Shower' line item when giving online.  You can also choose to designate this on an offering envelope and put it in the giving boxes located at the sanctuary exits. 
Donate Physical Gift Cards: Please leave your purchased gift cards of any amount in the designated box at Member services. Requested Cards : Chick-fil-A, Target, Walmart,  Chipotle, Zaxby's, Panera, Red Robin, Olive Garden, Dunkin Donuts, Subway, Taco Bell, Kohl's, Amazon, Whole Foods, TJ Maxx, Best Buy
---
KNOW THE NEEDS OF OUR MISSIONARY GUESTS
Our missionaries have specific needs and prayer requests. Perhaps the Lord will use you to meet some of these needs.
---
VOLUNTEER!
There are several ways to volunteer your time during the Missions Conference. Click here to sign up.