Christmas Musical "A Tapestry of Light"
On Sunday evening, December 17, our Adult choir, MS choir, and Junior choir, along with our
orchestra of nearly 25 players presented Joseph Martin's "A Tapestry of Light." The service was
a beautiful telling of not only the story of Christ's birth, but more importantly the significance of His coming.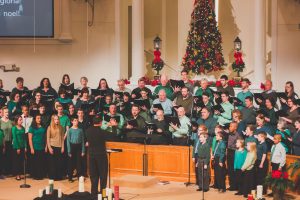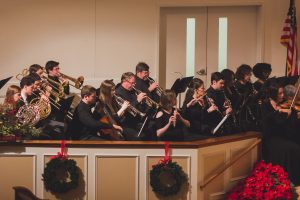 The theme of the program, light, was expressed throughout in a variety of ways including
Scripture texts, the songs themselves, and the lighting of numerous candles which eventually
filled the stage with a shimmering glow.
God made a perfect world, but mankind sinned and suffered God's curse, darkening the once
perfect world. But a promised Light was longed for through the ages by those who believed
God's promises. Christ came into the sin-darkened world as the fulfillment of those promises,
the Light of the World. People loved darkness rather than light. Despised and rejected, He
suffered the ignominious death of a cross to pay for our sin. Now the light of the Gospel is
made clear to us, and we, as believers have the task of being His representatives – His "light-
bearers."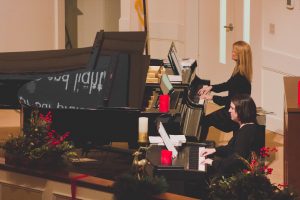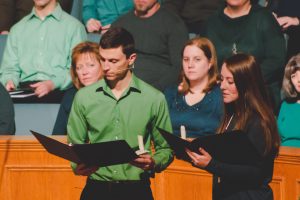 A unique aspect of the program was the Celtic feel in the beautiful choral music and
orchestrations. The choir highlighted that by wearing a "tapestry" of various shades of green.
The tunes were familiar folk tunes and carols from the British Isles, often paired with fresh texts to bring out the theme. As the narrators read the Scriptures both of the prophecies of Christ's coming and its eventual fulfillment, they lit dozens of candles which added light as the story progressed.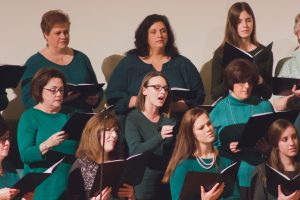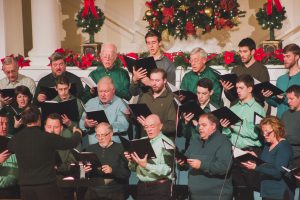 "A Tapestry of Light" was a highlight of Friendship Baptist's Christmas celebration!