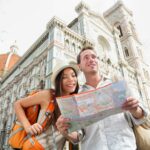 Are Beautiful, Ornate Cathedrals Detrimental to the Gospel?
As tourists travel to a destination, they often plan to visit specific sites in that region or city. It's common for these travelers to explore one of the magnificent cathedrals in that city. 
But do those cathedrals point people to the powerful and loving God, or do they muffle and confuse people when it comes to how they see God?