The Great Supper – Sermon Application #4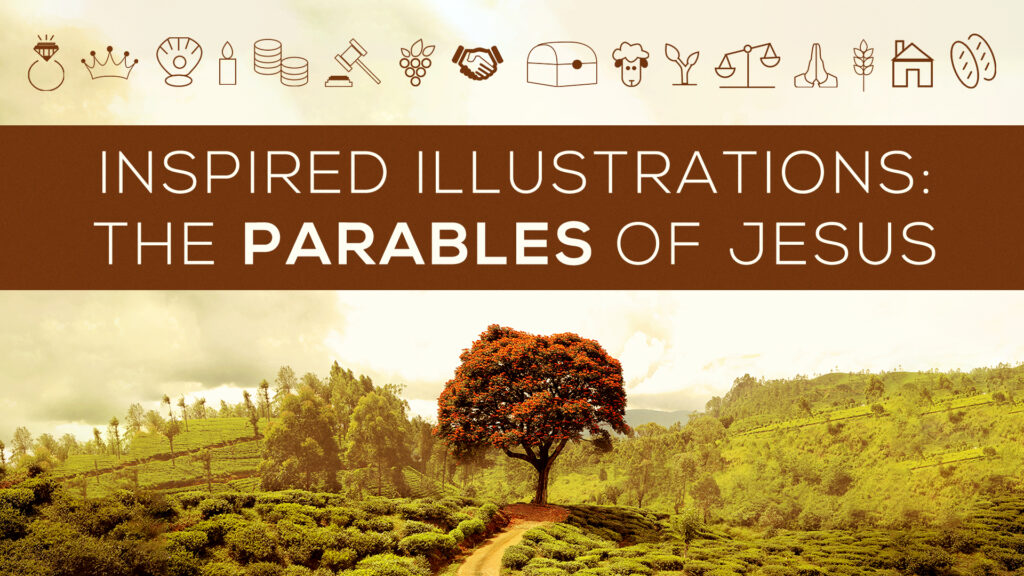 In the parable of the great supper (Luke 14:12-24), a feast has been prepared and all that remains is for the guests to come and enjoy the meal.  What a marvelous picture of our salvation!  Time would fail us to describe our entrance into the brightness of this glorious peace, the deepening realizations of a hidden power subduing evils within, the flood of God's pure and free goodness, the vivid glories of Jesus opened to unblinded eyes of faith, and countless other graces and mercies that flow from the finished work of our exalted Savior!  Why then, as is illustrated in the parable, do so many souls see nothing in Jesus?  Why do they insist on digging themselves down into hell with vain excuses?  The horror of such deception ought to make us all the more grateful to our Lord and all the more constrained by His love to snatch deceived souls from the fires of God's wrath.
Evangelism application 1:
As the parable illustrates, God would have us expand our evangelistic efforts into areas where we have not yet labored─ areas where we will find "the poor of this world (Jas. 2:5)," the "base" of this world, and the "despised" of this world (1 Cor. 1:28).  God forbid that we, holy habitations of God, should harbor the same prejudices as the world (Jas. 2:3)!  If we secretly despise the "nobodies" of this world, our inward appearance is more loathsome in God's sight than their outward appearance is in ours.  Consider for a moment the kind of people that Jesus cared for with the utmost compassion: a woman with an issue of blood (Mark 5:25-34), a blind beggar (Luke 18:35-43), a woman caught up in confused worship (Jhn. 4), a woman with low morals (Jhn. 8:1-11), a despised tax collector (Luke 19:1-10), and a thief on a cross (Luke 23:43).  As these examples demonstrate, Jesus loved people with issues, people with physical problems, people with bad theology, people with bad reputations, people with criminal records─ all of the ones conveniently overlooked by most of the "religious" crowd.  If we are to walk as Jesus walked, we must not only care for such people, but we must seek them out.
Evangelism application 2:
In the parable of the great supper, the master commands his servant saying, "compel them to come in, that my house may be filled (Luke 14:23)."  The Greek word translated to compel means "to use strong persuasive urging."  It is used of Jesus constraining His disciples to get into a ship (Matt. 14:22).  Let's take a moment to reflect on our own evangelistic efforts.  Could our witnessing style be characterized by this kind of language?  Have we ever, like the apostle Paul, "reasoned of righteousness, temperance, and judgment to come (Acts 24:25)?"  Have we "reasoned with them out of the scriptures (Acts 17:2)?"  As God permits, let's go beyond simply sharing the points of the Gospel message; let's ask unbelievers for feedback and reason with them.  Let's seek to persuade them to turn from sin to faith in Jesus Christ!
Evangelism application 3:
One of the greatest hindrances to effective witnessing is world-love (1 Jhn. 2:15-16; Matt. 13:22; Mark 4:19).  The earth is the devil's heaven─ which he offers us if we will only bow down and worship him (Matt. 4:9; 2 Tim. 4:10).  Pastor Vradenburgh reminded us of Micah 2:10 which says, "Arise ye, and depart; for this is not your rest: because it is polluted, it shall destroy you, even with a sore destruction."  It's hard to witness to a friend your not willing to offend─ much less lose.  It's hard to share the Gospel when you might lose your job.  It's hard to be "one of those Christians" when you might no longer be a reputable person in the community.  It's hard to look like a fool for the truth's sake when you have been noted for wisdom.  Jesus said that such world-love must be crucified if we are to walk with Him: "If any man will come after me, let him deny himself, and take up his cross daily, and follow me. For whosoever will save his life shall lose it: but whosoever will lose his life for my sake, the same shall save it. For what is a man advantaged, if he gain the whole world, and lose himself, or be cast away? For whosoever shall be ashamed of me and of my words, of him shall the Son of man be ashamed, when he shall come in his own glory, and in his Father's, and of the holy angels (Luke 9:23-26)."  We must choose the cross or the world, for we cannot have both.