10 Ways To Love Our Singles Well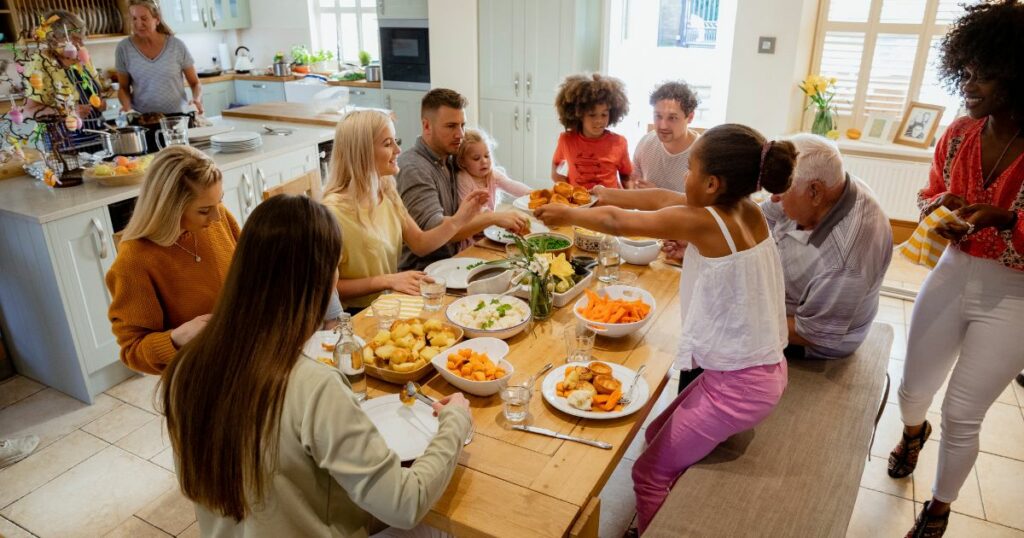 As the world becomes more interconnected and fast-paced, many people are finding it harder to connect with others on a meaningful level. This is especially true for singles within the church, who may feel isolated or overlooked in a community that places a strong emphasis on marriage and family. Despite this, singles have unique perspectives and experiences to offer that can enrich our church and bring us closer to God. Recently, our Ladies' Bible study groups discussed some of the joys and challenges of being single in our church and offered some tips on how we all can better support and include our single members—both young and old.
1.
Singles want to be seen as people rather than a demographic. Include them in diverse groups—they don't want to do everything in the church with other singles. Often, they would like to hang out with families, married couples, widows and widowers, or an intergenerational group gathering. Some of our singles don't have family nearby, and they miss that sweet time of fellowship. Include them!!
Heaven will consist largely in the communion of saints, and if we would enjoy Heaven, below, we must carry out the words of the [Apostles'] creed in our practice—"I believe in the communion of saints." Let us show that we believe in it!

C. H. Spurgeon
2.
Be sensitive about asking about their romantic life. If there is something going on, they'd like to bring it up when they're ready to share about it. Don't suspect romantic involvement just because you saw them talking with someone of the opposite gender.
3.
God does not promise marriage. Don't give single men and women false hope by saying things like, "God wants you to learn contentment before He gives you a spouse," "You're such an incredible person, I don't understand why someone hasn't snatched you up," or "It will happen when you least expect it." It can be painful and can lead to doubting God's character and goodness believing He is withholding something.
Single life may be only a stage of a life's journey, but even a stage is a gift. God may replace it with another gift, but the receiver accepts His gifts with thanksgiving. This gift for this day. The life of faith is lived one day at a time, and it has to be lived—not always looked forward to as though the "real" living were around the next corner. It is today for which we are responsible. God still owns tomorrow.

Elisabeth Elliot
4.
Realize that God has called some people to be single for life. Don't throw them in a singles class and expect them to stay there forever. God has given them gifts to be used in the church. As a church, we need to find out their gifts, and let the singles serve wherever those gifts can best be used.
Don't think that the only jobs they can do are babysit, set up, or clean up an event.
5.
Sometimes singles, especially single women, need a hug—but please always ask. Some are not "huggers." Say something like, "Hey, you look like you've had a rough day – do you need a hug?" However, a note of encouragement is always appropriate.
A word fitly spoken is like apples of gold in pictures of silver.

Proverbs 25:11
6.
Don't tell them that you understand what they are going through unless you've been through a significant season of singleness yourself (as in, many years). We don't have to understand what they're going through in order to love them well.
7.
Be careful not to assume that single people in our church have unlimited free time. They have obligations just like married couples—sometimes more! They have to do all the grocery shopping, cooking, dishes, cleaning, work a full-time job, pay the bills, take care of home and car repairs, etc. Remember to check in on them frequently and offer to help, especially in areas where you have expertise.
8.
They need people in their lives who will really get to know them and then give them godly advice and speak the truth to them in love when they are heading in the wrong direction.
But speaking the truth in love, may grow up into him in all things, which is the head, even Christ: From whom the whole body fitly joined together and compacted by that which every joint supplieth, according to the effectual working in the measure of every part, maketh increase of the body unto the edifying of itself in love.

Ephesians 4:15-16
9.
They feel that marriage is often put over and above singleness. Both are a gift and a calling. Singles are usually tacked on to the end of a talk/message directed toward marriage/parenting. Singleness doesn't necessarily mean loneliness—and married people can be lonely too. Remember that singleness is not a "consolation prize."
"Many of us, whether married or single, make the mistake of elevating a spouse to the position of savior, believing that we will be truly happy and fulfilled when and only when we find our soulmate….You may hope to be married, and that desire can be healthy, but you are not incomplete in your singleness, because you have everything you need in your union with Christ. You do not need a spouse—you need Jesus" (Preaching the Gospel to Yourself, The Daily Grace Co.).
You can never learn that Christ is all you need, until Christ is all you have.

Corrie ten Boom
10.
When singles do get discouraged, lovingly remind them of the benefits of singleness such as uninterrupted time in God's Word, focused time and attention on pursuing a deeper relationship with God and with other believers. Also, remind them of single heroes of the faith—Amy Carmichael, the Apostle Paul (I Cor. 7), Gladys Aylward, David Brainerd, and others.
If you are single today, the portion assigned to you for today is singleness. It is God's gift. Singleness ought not to be viewed as a problem, nor marriage as a right. God in His wisdom and love grants either as a gift.

Elisabeth Elliot
BOTTOM LINE —
Let's love singles well and not delegate them to a "singles only" world. Let's draw them into our everyday lives as sisters and brothers in Christ and enjoy the blessings of being in community together. 
Let us hold fast the profession of our faith without wavering; (for He is faithful that promised;) And let us consider one another to provoke unto love and to good works: Not forsaking the assembling of ourselves together, as the manner of some is; but exhorting one another: and so much the more, as ye see the day approaching. (emphasis added)

Hebrews 10:23-25