Jesus—The North Star
written by David McClain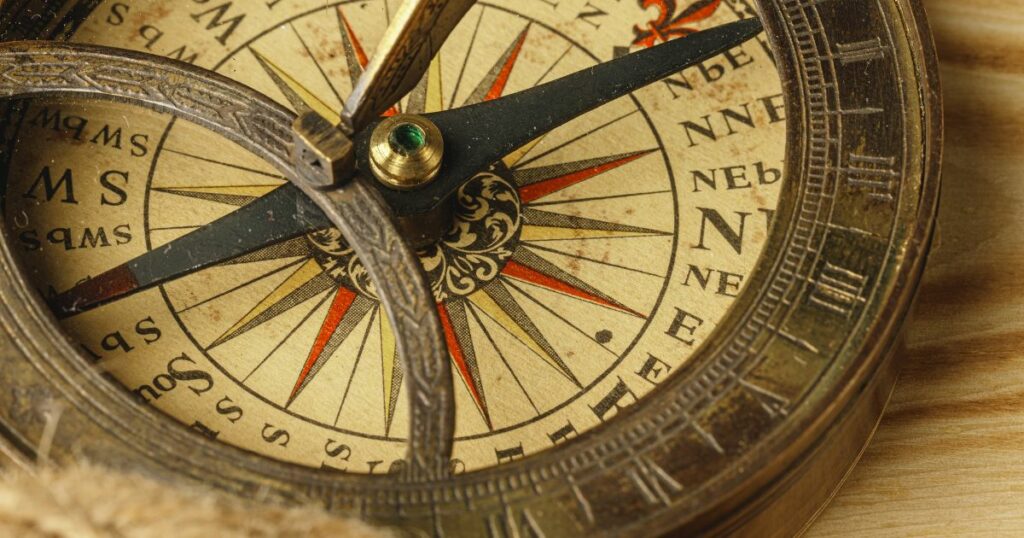 Whosoever believeth that Jesus is [THE] Christ is born of God.

I John 5:1
You may have heard that back in June, Ohio State won a trademark for the word "THE." As a Buckeye fan, I understand the significance of this—anytime one of their players states who they play(ed) for, they emphasize "the" Ohio State. They began this in part to distinguish themselves from two other schools with the same initials (OSU)—Oregon State University and Oklahoma State University. The goal is to identify their uniqueness and provide pride in the name of the school.
Polaris is the North Star. Out of the innumerable stars in our sky, there is only one North Star. Located almost directly above the North Pole, it acts as an anchor for a rotating, revolving Earth where the view of the night sky and its many constellations are moving and changing. Polaris is a constant.
Because of its set position, Polaris has become synonymous with navigation. For many generations, seafarers relied on both it and the sun to fix their position and find their way across the vast and turbulent oceans safely. Polaris has also played a role in pointing a heart to God.
The ocean is often used as a metaphor for life—doldrums, crashing waves, unexpected storms, clear skies and clear sailing, any port in a storm, high tide, low tide, your ship has come in, and many more.
Life, much like the ocean, is also a powerful force that cannot be controlled and must be reckoned with.
In a few weeks, thirty-eight of our students are preparing to cross the platform and receive their diplomas. As they begin their own great journey, they too will need a North Star by which to navigate successfully.
Jesus made it clear that He is the Way, the Truth, and the Life, and that He is the only access we have to restore our relationship with the Father (John 14:6).
He is the North Star of our soul. He gently reminds us that we can do nothing without abiding in Him (John 15:5).
Just as Polaris is that ever-fixed mark in the sky, Jesus is the ever-fixed mark for the soul. In the Psalms, David wrote "O God, my heart is fixed…" (Psalm 108:1). While David did not know Jesus physically, he repeated this phrase to emphasize that he had set or established his heart on God. God's Word was the ever-fixed mark by which he traveled and course corrected when necessary (Psalm 51).
Ignore at your own peril. Those that do not dwell on His Word, abide in Him, or love Him will find themselves lost, adrift, and tossed to and fro by the cunning craftiness and sleight of deceitful men (Ephesians 4:14).
Ending up broken and with starved souls, the only hope they will have is to find the North Star, fix their souls upon Him, and get back on course.
Our prayer is that our students, and us too, will avoid the trap of self-navigating this life with feelings, opinions, and emotions as their guides. We pray that they will start on the right course, stay on the right course, and direct others to the right course as they live the lives God has created them for.
Follow, follow
I will follow Jesus
Anywhere, everywhere
I will follow on

Follow On by Robert Lowry / William O. Cushing