Anchored in the Word of God
written by Bethany Wilder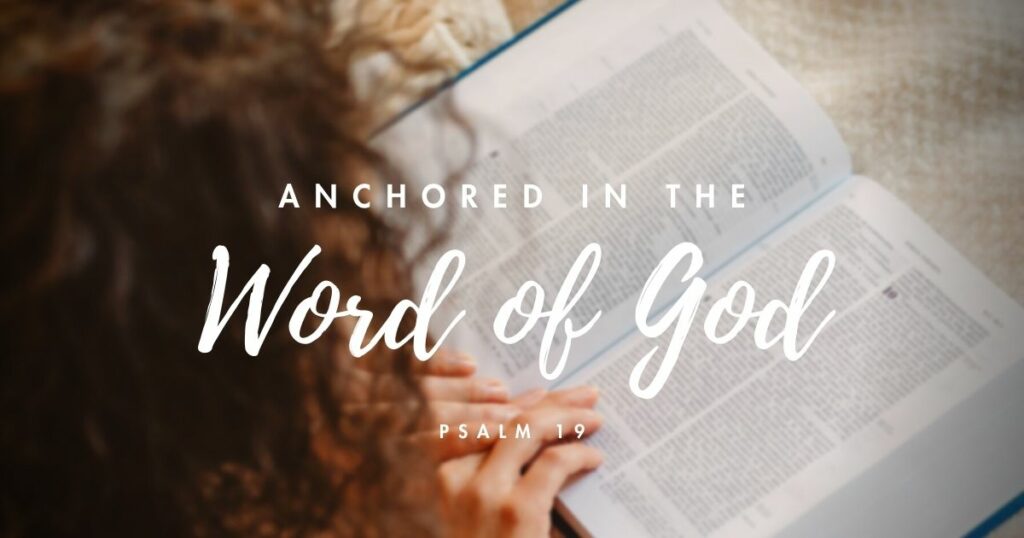 What are some words that come to mind when you hear the word anchored?
I've thought of some synonyms: steadfast, stable, grounded, steady, secure, firm, unwavering, and sure.
And I can't think of a better place to find those things for life than in God's Word.
Intentionally or not, you are a theologian. But what do we mean by that? R. C. Sproul wrote a book called Everyone Is a Theologian. In regard to this book, John MacArthur said,
"You are (a theologian)—the real question is whether you are a good one or not!"
We are all forming opinions and beliefs about God—whether we realize it or not—that are shaping the way we think, speak, and act.
What are some things that influence us? I recently asked this question to some girls in youth group. Here are some ideas—
•social media
•friends
•music and tv
•books and online articles we read
•the culture around us
•our own flesh and deceitful heart (Jeremiah 17:9)
And the list could go on and on…!
If we're not forming those beliefs according to truth, they will be formed by something else.
And the things that shape our beliefs also have profound impacts on the way we think, speak, and act.
As a ladies' ministry, we're taking these next few months to really focus on:
•What God's Word is
•Why we need it
•How we should approach it
•And ultimately how to go about studying it in deeper ways
There are so many riches that are waiting for us when we study God's Word. That's what we want to do (and learn to do better) over this coming year. So what does it mean to study the Bible? Can I just read it? While there is great value in simply reading Scripture, there is immense value in something called meditation—slowing down to really think about, dwell on, grasp, and understand what the Bible is saying. That's Bible study.
If you were studying from history book for a test, how would you read it? Would you read it to simply check a box on a to-do list? If you wanted to do well, you would be focused, probably taking notes, trying to figure out what it's really saying and how things fit together. Did you know the Bible is a history book? It's truly the greatest one there is!
At our summer event in May, we started learning a new song from The Wilds called, "Your Word Is Life." The words are taken from Psalm 19.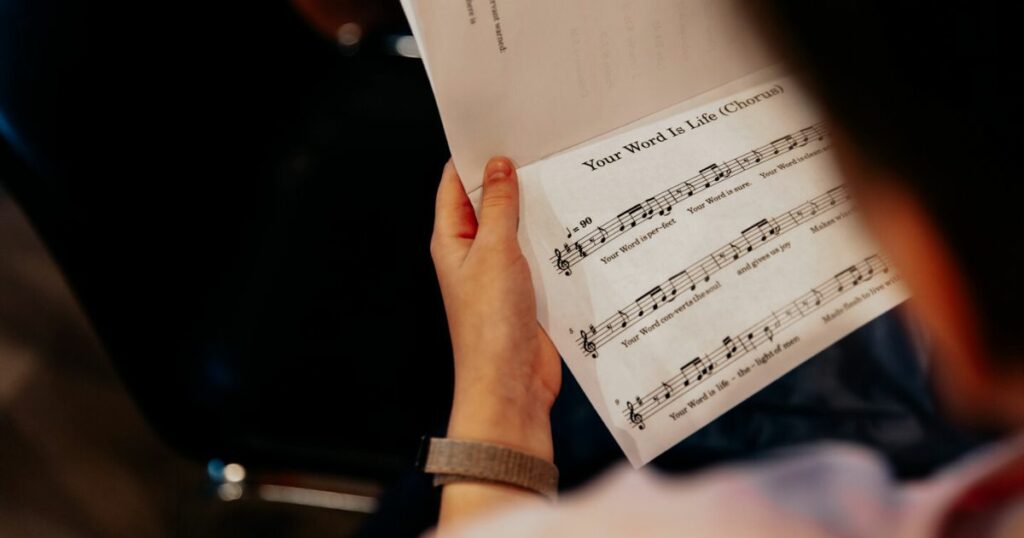 Your Word is perfect. Your Word is sure.

Your Word is clean and pure, true and righteous.

Your Word converts the soul, and gives us joy,

Makes wise the simple, enduring forever.

Your Word is life, the Light of men,

Made flesh to live with us.

Your Word is Life.

Joshua Hummel, Your Word is Life, The Wilds Music
We also sent ladies home with a simple page of Scripture verses that show us what the Bible is and why it's immensely important and valuable. These verses are meant to be a starting point only.
Why We Need Scripture
John 5:39 — tells of eternal life
1 Peter 1:25 — proclaims the gospel
Hebrews 4:12 — actively discerns the heart
Romans 12:2 — transforms by renewing the mind
2 Timothy 3:16-17 — teaches, rebukes, corrects, and trains in righteousness
Psalm 19:7-9 — converts the soul, makes the simple wise, enlightens the eyes, endures forever
Colossians 3:16 — dwells in you richly in all wisdom
Matthew 4:1-11 — shields from temptation
John 17:17 — provides absolute truth
Ephesians 6:17 — arms for spiritual warfare
Isaiah 55:11 — promises to accomplish its purposes and prosper
2 Corinthians 3:18 — transforms by revealing the veiled glory of the Lord
Psalm 119:105 — gives light to your path
Take them, slow down and meditate on them, and find others like them. When we gather again for our next event, we'll build on these things.
On Saturday, our guest speaker, Annalisa Haney, will be focusing on the topic, "How to Approach the Bible." I think it's one of the most important topics of this whole series, and I'm looking forward to gleaning from her wisdom. Don't miss it!
In the coming months, we'll also discuss the deeply practical side of how to go about studying Scripture for yourself. As we study and learn together, we'll see how Scripture anchors our hearts, our souls, our minds, and our lives. This can be a life-changing season no matter your age or stage, and I'm looking forward to growing together.
God's Word is available to us which is remarkable.
It's living and active. And if we are diligent and intentional, it can truly be our anchor.
The law of the Lord is perfect, converting the soul: the testimony of the Lord is sure, making wise the simple. The statutes of the Lord are right, rejoicing the heart: the commandment of the Lord is pure, enlightening the eyes. The fear of the Lord is clean, enduring for ever: the judgments of the Lord are true and righteous altogether. More to be desired are they than gold, yea, than much fine gold: sweeter also than honey and the honeycomb. Moreover by them is thy servant warned: and in keeping of them there is great reward.

Psalm 19:7-11
---
Friendship seeks to offer materials that will uplift, educate, and equip believers. We choose the resources we provide or recommend with care and ensure that they align with our doctrinal statement. However, we may not agree with every aspect of each resource, and we encourage you to evaluate everything according to the authority of the Bible.
Disclaimer: Friendship Baptist Church does not receive any compensation for books linked in this article.