Vision 2020 – Missions Conference Preview
Written by Kris Wilder, Children's Ministry Director and Missions Conference Coordinator
Do You See What I See?
Hellen Keller once famously said, "The only thing worse than being blind is having sight but no vision."
Though perhaps not referencing the same kind of vision, similar language can be found in nearly every Christian hymnal. Since its publication in 1779, the words of the hymn "Amazing Grace" have been cherished by followers of Christ, and one can only imagine the number of times the line in the first verse has been sung – "I once was blind but now I see." If a person has received this spiritual sight described by John Newton, they should never be characterized by the puzzling condition described by Keller. In fact, followers of Jesus should never lack vision as Scripture clearly shows the lens in which Christ viewed the world and what moved him to action during His time on Earth.
The Vision of Christ
In Matthew 9:36, we get a glimpse of the nature of this vision as it says, "But when he saw the multitudes, he was moved with compassion on them, because they fainted, and were scattered abroad, as sheep having no shepherd."
Though many have often been compassionately driven to help the multitudes around the world in economic distress, Jesus was moved with compassion because of the realization of the people's far worse spiritual distress. Though we are nearly 2,000 years removed from the Biblical account in Matthew 9, the condition of the multitudes and the compassion of Jesus have remained the same. And whether it's missions here in Raleigh or around the world, our compassion flows from experiencing the Good Shepherd's pursuit of us in OUR spiritual distress.
Vision 2020 Missions Conference
It is because of this gospel-centered mission that our church hosts an annual Missions Conference to partner with missionaries who share this vision and to shift our focus to the spiritual need of the multitudes. This year, we will be hearing from families ministering to the people of Panama, South Sudan, South Africa, and Tunisia. Each country has its own unique ministry challenges, but the people of each country share the same spiritual condition. We look forward to seeing how God may use this conference to continue to transform us into having Christ's compassion for this global need.
The guest missionaries for this year's conference are listed below.
Alex and Myrtha Taylor – Panama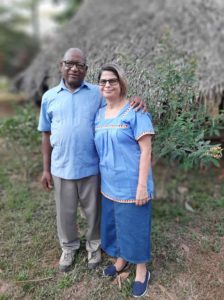 Alex accepted Christ as Savior at age 18. Two years later, God called him to serve through a missionary conference. He met Myrtha in seminary. They have had the privilege of founding several churches in Costa Rica and Panama. In 2008, God sent them to Panama to an indigenous ethnic group known as the Ngobes. The Taylors are supporting 24 communities on the Indian reservation with 18 churches and 6 missions. This is achieved through the integration of the main church that functions as a mission station for the support of churches already established in indigenous regions; a Bible institute; and a children's home.
Gasim and Erika Domkog – South Sudan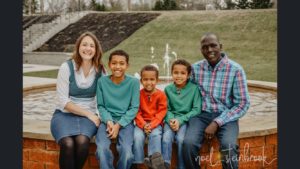 Gasim came to the United States as a Muslim refugee. After studying the Koran in comparison to the Bible for six months, he accepted Christ as Savior. Shortly thereafter, he began training to take the Gospel back to his family in Sudan. He and Erika met while he was attending Bible Institute. In 2012, the Domkog family planted New Testament Baptist Church and Christian School in Juba, South Sudan. The church now has two services (in Arabic and English, and in the Dinka language and English.) The K-12 school has 500+ students. They are now praying about starting a radio station and a Bible Institute to train pastors to go out to start other churches.
Bryant and Sharan Crane – FBC Supported missionary to South Africa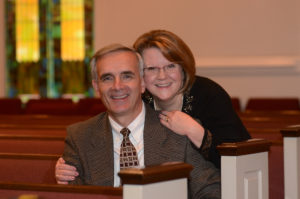 Bryant and Sharan are both North Carolina natives and trusted Christ in their childhood years. Sharan received assurance of her salvation as an adult. After graduating from a secular college, Bryant's desire to serve the Lord grew into a desire to serve in the ministry full-time. He and his wife met at church. They have been serving in South Africa since 1991. Their main ministry focus has been church planting and leadership development. The Cranes have three adult sons.
Missionary to Tunisia – Confidential
See the featured event on our website for the schedule and to sign up for an opportunity to fellowship with the missionaries!