Friendship Ladies Gather to Focus on Gratitude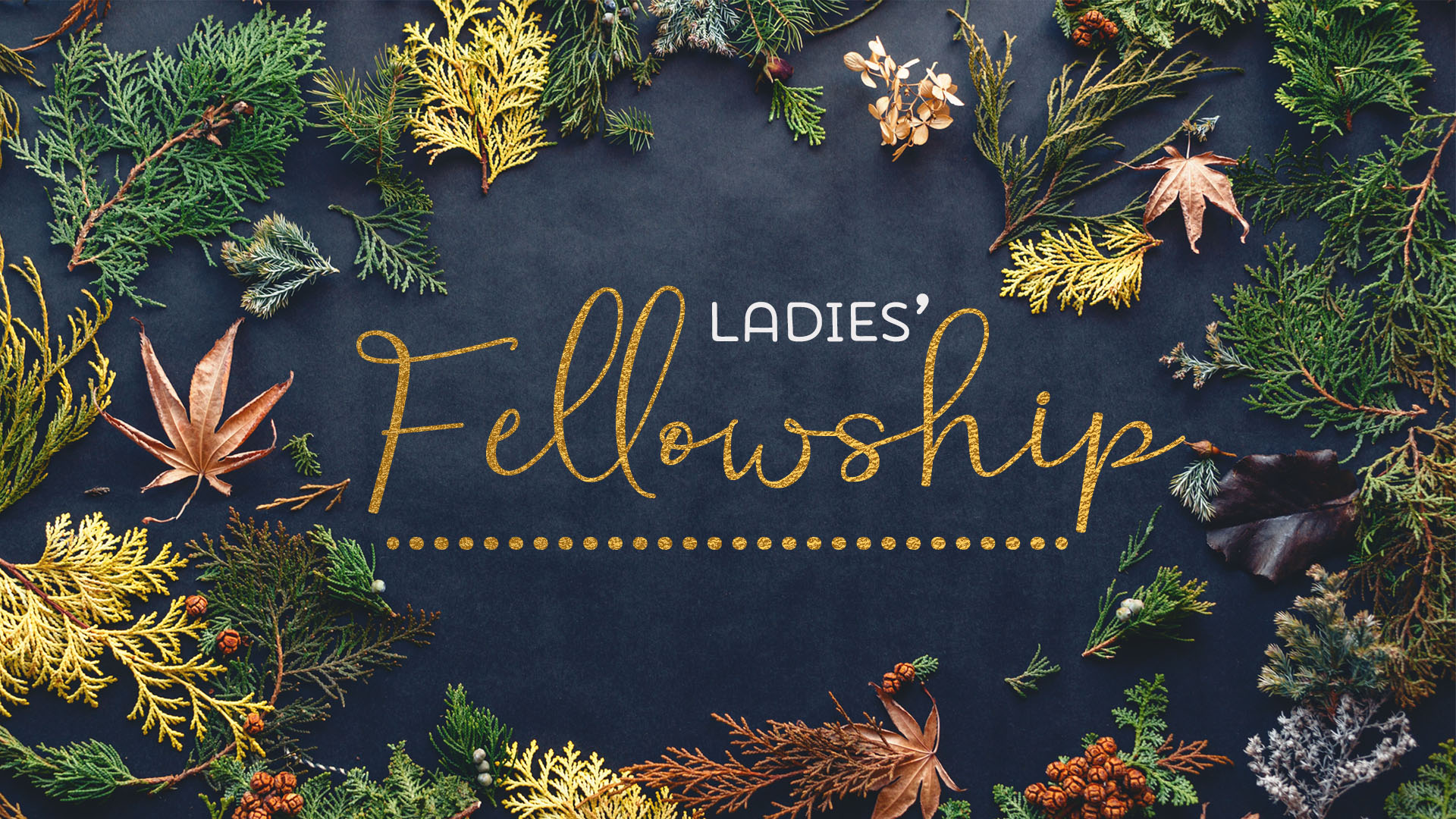 Written by Erica Baldwin
"Gratitude unleashes the freedom to live content in the moment, rather than being anxious about the future or regretting the past," Nancy Leigh DeMoss Wolgemuth writes in her book Choosing Gratitude.
In a year when toilet paper supplies are low, gratitude was overflowing for the ladies of Friendship who gathered last month to focus on God's character in this season of thanksgiving. They met in a safe, socially distant manner, but being together again was a heart-boost after a year of much disconnection.
A few fun icebreakers kicked off the event – from a turkey "disguise" coloring contest to naming what serving piece you'd be on the holiday table. A quick craft – pumpkins made from a toilet paper roll and fabric – provided an easy, decorative piece (and timely!) for ladies to take home.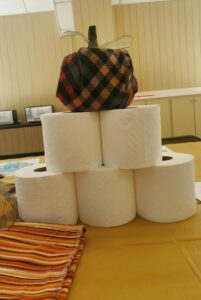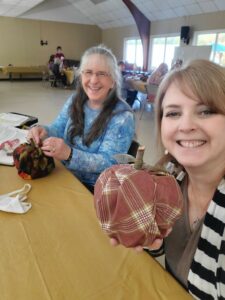 "The tables were so festively decorated with beautiful place cards for each lady. That was incredibly welcoming," said attendee Lorre Reason. "I was most thankful for the opportunity to fellowship with so many ladies in our church family and to hear how they have been praying for me. Our craft and coloring were very creative and fun – and the time spent surrounding the Word of God and prayer pointed my heart to be especially grateful for who God is and the abundant ways He encourages our hearts."
Ladies' ministry leader Heather Jones read 1 Corinthians 12:12-27, reminding attendees that each one of us serves as a valuable part of the body of Christ.
For as the body is one, and hath many members, and all the members of that one body, being many, are one body: so also is Christ. 1 Corinthians 12:12
From the "gravy boats" of pouring out teaching and discipleship to the "serving platters" of behind-the-scenes service to "centerpieces" that offer beauty, ladies were able to identify others in the group who shared their gifts and how they could be applied in the church. As with each piece of the banquet table at a feast, ladies were reminded that every part of the body is needed and valuable for the function and health of the church.
The focus then turned to the Psalms, as each table group read and discussed a Psalm of Gratitude. One of the groups discussed Psalm 100:
Make a joyful noise unto the Lord, all ye lands.
Serve the Lord with gladness: come before his presence with singing.
Know ye that the Lord he is God: it is he that hath made us, and not we ourselves; we are his people, and the sheep of his pasture.
Enter into his gates with thanksgiving, and into his courts with praise: be thankful unto him, and bless his name.
For the Lord is good; his mercy is everlasting; and his truth endureth to all generations.
In a year that has threatened to derail joy and increase anxiety, Psalm 100 provided a welcome reminder of God's goodness and everlasting mercy – and the call for His people to serve gladly and with thanksgiving. A page of additional thanksgiving-focused Psalms was given to each table and included in prayer and discussion.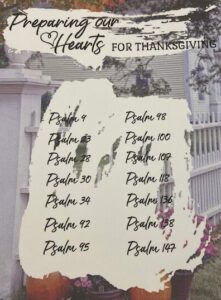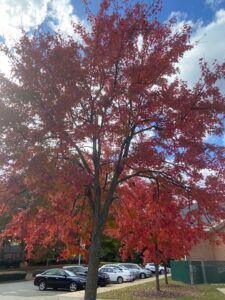 The event ended with corporate prayer for each small group, prayers of gratitude for God's unchanging character, and for His purposes to prevail even after a year of difficulty.
"The fall ladies' event was a much needed break during a long season," said church member Michelle Wilson. "It was more than just a fun get together, but a meaningful time of fellowship of leaning into God's Word with other ladies from church. What a beautiful time of sharing food, creativity, and growth as sisters in Christ to remind us we serve a God who loves and supplies – so much to be thankful for."