The Great Supper – Sermon Application #1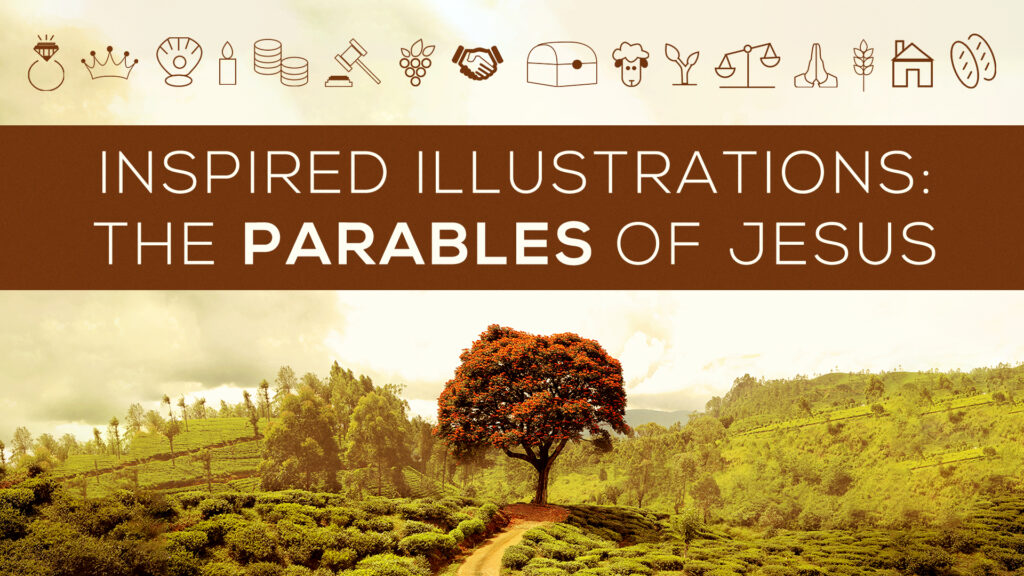 Immediately following the parable of the exalted wedding guest, Jesus gave another parable with a similar theme, the parable of the great supper (Luke 14:12-24).  Jesus, the Master Teacher, loaded this parable with rich application both for the lost who refuse to come to the feast of salvation and to the saved who have become disillusioned and discouraged by negative responses to their witness.
Evangelism Application 1:
Jesus describes a certain man who "sent his servant at supper time to say to them that were bidden [to a great supper], Come; for all things are now ready. " (Luke 14:17)  The salvation of God is a great supper─ a spiritual feast to which all men are invited (Jhn. 6:35; Is. 25:6; 1 Cor. 5:8; Matt. 22:2-4; Ps. 23:5-6, 34:8; Heb. 6:5; 2 Pet. 1:4; Eph. 1:3; Rom. 14:14)!  Christians, who already enjoy this feast in Christ, are compelled to go out into the world and invite the lost to come in (Matt. 28:18-20; Mark 16:15-16; Acts 1:8; 2 Cor. 5:19-20; Matt. 4:19; Jhn. 4:35-36; Rev. 22:17; Prov. 11:30; Dan. 12:3; compare Luke 19:10 and Jhn. 17:18).  While we must be obedient to our Master's command to invite others, we must remember that we are to invite, not to manipulate.  The apostle Paul put it this way: "Therefore seeing we have this ministry, as we have received mercy, we faint not; But have renounced the hidden things of dishonesty, not walking in craftiness, nor handling the word of God deceitfully; but by manifestation of the truth commending ourselves to every man's conscience in the sight of God (2 Cor. 4:1-2).  Let's remember that powerful evangelism is not trickery or coercion, but living and speaking the truth of God's word in love!
Evangelism Application 2:
When it comes to evangelism, we must recognize that God alone has the power to save lost sinners (Jhn. 1:13, 5:20, 3:6-8, 6:44, 65; Rom. 8:29-30; Eph. 2:4-5, 8-10; Titus 3:5).  However, God desires for us to share the Gospel message and reason with men to repent and believe (compare 2 Cor. 5:20 with Acts 17:2, 17, 18:4, 19, 19:8, 24:25).  While it is important in witnessing to give good reasons for the hope that is within us (1 Pet. 3:15), saving faith does not ultimately come by agreeing with a series of logical arguments and conclusions─ which would make salvation a great test of intellect.  The Bible teaches us that lost sinners have a nature which is contrary to the spiritual truths of salvation (Gen. 6:5; Eph. 4:18; Jhn. 3:19; Eph. 2:1; Col. 1:21; Rom. 1:30, 3:11, 5:6, 10).  What is the solution to this tension?  As Pastor Vradenburgh said, "We should work as if everything depends on us and pray as if everything depends upon God!"
Evangelism Application 3:
One of the lessons that this parable teaches us is to be "undaunted" in our efforts to win the lost.  The faithful servant travelled far and wide inviting many to come, but his efforts only met with one excuse after another.  It would seem to him as if they had all agreed together beforehand not to come, for the Bible says that "they all with one consent began to make excuse (Luke 14:18)."  Pastor Vradenburgh explained how these excuses came in two general categories: possessions and relationships (Luke 14:18-20).  When we invite sinners to come to Christ, we see how they have more regard for earthly things than for God.  Rather, they have no regard for God and use earthly things as convenient excuses to avoid Him (Jhn. 3:20; Rom. 3:11, 8:7; Ps. 14:2-3, 53:2-3).  Billy Sunday once said, "An excuse is the skin of a reason stuffed with a lie."  But this should not cause our evangelistic zeal to cool, for we know that God has someone somewhere prepared to hear the Gospel and believe (Jhn. 4:35)!