The Great Supper – Sermon Application #2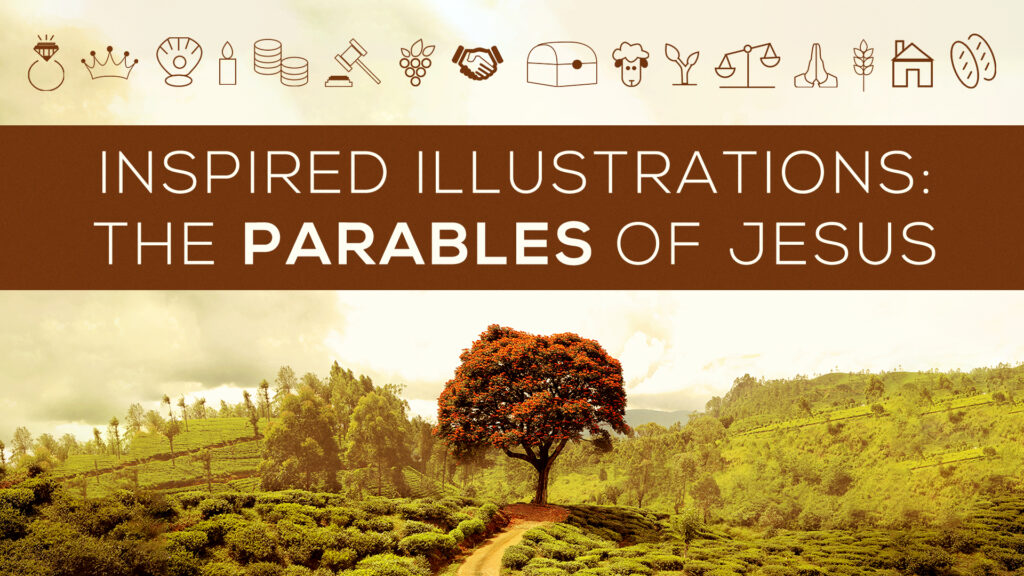 In the parable of the great supper (Luke 14:12-24), Jesus provides us with direction for Christians disillusioned with seemingly futile evangelistic efforts.  In the parable, a servant goes out to invite guests to a great supper only to meet with a series of irrational and petty excuses: "I have bought a piece of ground, and I must needs go and see it…I have bought five yoke of oxen, and I go to prove them…I have married a wife, and therefore I cannot come (Luke 14:18-20)."  How could looking at a piece of dirt, the testing of oxen, and a marriage which has already taken place excuse these invitees?  When we witness to sinners, we will often hear petty excuses which seem to make no sense.  As Pastor Vradenburgh said, we must see through these excuses and redouble our efforts in prayer and evangelism.
Prayer Application 1:
Notice how the servant returned and reported back to his master after hearing only excuses: "that servant came, and shewed his lord these things (Luke 14:21)."  This is an illustration of the prayer of the rejected evangelist.  God knows that when we seek to win the lost, we will sometimes feel discouraged by seemingly endless excuses.  As this verse indicates, God would have us return to Him in prayer and report that the men we have invited will not come to the feast of salvation.  Then we are to wait on Him and seek wisdom for new direction in our evangelistic ministry (Luke 14:21).  Instead of giving in to passive resignation or becoming an excuse-maker ourselves, let's pray fervently for direction and wisdom in our evangelism.  Let's remember that we serve an omniscient and omnipotent God who knows where to cast the net (Jhn. 21:6).
Prayer Application 2:
Discouragement can quickly cause our evangelistic zeal to cool.  As Pastor Vradenburgh said, if we are to continue faithfully in evangelism, we must go to our Master to be "rewarmed."  The Bible commands us to be "fervent in spirit; serving the Lord" (Rom. 12:11)  The word translated to fervent literally means "to be hot;" and only spending time with Jesus under the enlightening and encouraging power of the Holy Spirit can cause our hearts to burn with newfound zeal (Luke 24:32).  The Bible says, "[God] giveth power to the faint; and to them that have no might he increaseth strength.  Even the youths shall faint and be weary, and the young men shall utterly fall: But they that wait upon the LORD shall renew their strength; they shall mount up with wings as eagles; they shall run, and not be weary; and they shall walk, and not faint (Is. 40:29-31)."  Let's set aside time to wait upon the Lord and confidently expect Him to supply the spiritual energy we need by empowering us with the Holy Spirit!
Application to Evangelism:
Upon reading this parable, we can be encouraged by realizing that none of our biblically-faithful evangelistic labor has been in vain─ though it may have looked embarrassingly unsuccessful at the time (1 Cor. 15:58).  Notice that the servant was faithful both when he only got excuses and later when he found those who would come.  The most important thing is that he did His master's will.  We may have to turn to other people who will hear the Gospel, but we must never turn away from God's command to spread the Gospel message (Acts 13:45-46, 50-51, 14:2-6, 19-20, etc.).  Even if we don't have the spiritual gift of evangelism, we still have a place in the harvest.  Regardless of what form of evangelism we prefer─ whether we look for well experiences, bridge-building relationships, gospel literature ministry, social media outreach, Bible study invitations, or any other methods─ let's be encouraged and continue spreading the word of life intentionally!