More Blessed to Receive? 2022 Missions Conference Recap
Written by Pastor Kris Wilder
---
Pastor Vradenburgh has frequently said that our Missions Conference is the highlight of
Friendship's church calendar. As a former missionary himself, Pastor has faithfully led
Friendship to know the blessing of giving to and praying for "God's choice servants." This year's
conference was no exception as several people commented that it was the best one yet!
Though we were able to experience the blessing of giving and meeting the needs of three
missionary families, it may have been the receiving of the men's preaching and the testimony of
each family's ministry that were as equal a blessing to our church family.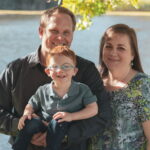 Filip & Amy LeRoux – Friendship has supported the gospel work in South Africa for many years. As the years have gone by and supported missionaries have grown older or gone to be with the Lord, there has been an apparent void that many have prayed to be filled. Well, God allowed us to see a glimpse of His sovereign purposes when we met and heard the testimony of the LeRoux's. As Filip, born and raised in South Africa, exposited the Scriptures during the first night of the conference, we couldn't help but give praise to God as we listened to the Word being preached from one of God's Gospel preachers to the next generation of South Africans.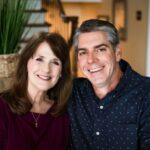 Chris & Dawn Phillips – The Phillips' ministry of Selah International is perfectly named. After serving as missionaries for many years, God sovereignly brought them back to the states to start a ministry "where pastors, missionaries, ministry leaders and believers can pause, carefully consider what God is saying to them, then praise Him for His transforming Truth." As we gathered during the conference to focus on the global need of the gospel, Chris' message on Friday encouraged our church to pause and consider our own obedience to God's greatest commandments – to love God and to love others. Just as Selah International seeks to do with all those they minister to, our church was refreshed as we were reminded of God's love for us that can truly transform our hearts to love our neighbors and those we are seeking to reach around the world.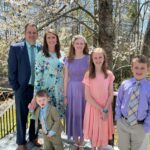 Dan & Jessica Jones – You didn't have to listen very long to Sunday's sermon to know that Dan has Christ's heart for the unreached. A former local church pastor, Dan passionately pleaded with the congregation to consider how God may want to use them to reach those outside the states. We may never forget how he used various sections of the auditorium to illustrate the population of major countries compared to the United States and the limited resources given to reach the overwhelming majority of the global population. Though many preachers could preach this message, Dan practices what he preaches. As the current Director of Operation Renewed Hope, Dan uses medical missions trips to travel to remote countries and show the love of Christ so that hearts would be open to hear the truth of Christ.
Though we know it is more blessed to give than to receive, our heart's fire to give towards
missions was once again fueled by the receiving of God's Word and the reminder of what God
has done and is doing among the nations. So indeed, our Missions Conference must be the
highlight of our year because of how God faithfully uses those few days to align our priorities
with His throughout the rest of the year.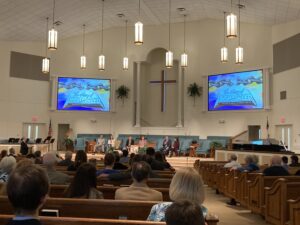 Q & A time with our missionary guests