A Wilds Recap: Bringing the Camp Experience Home
written by Pastor Kris Wilder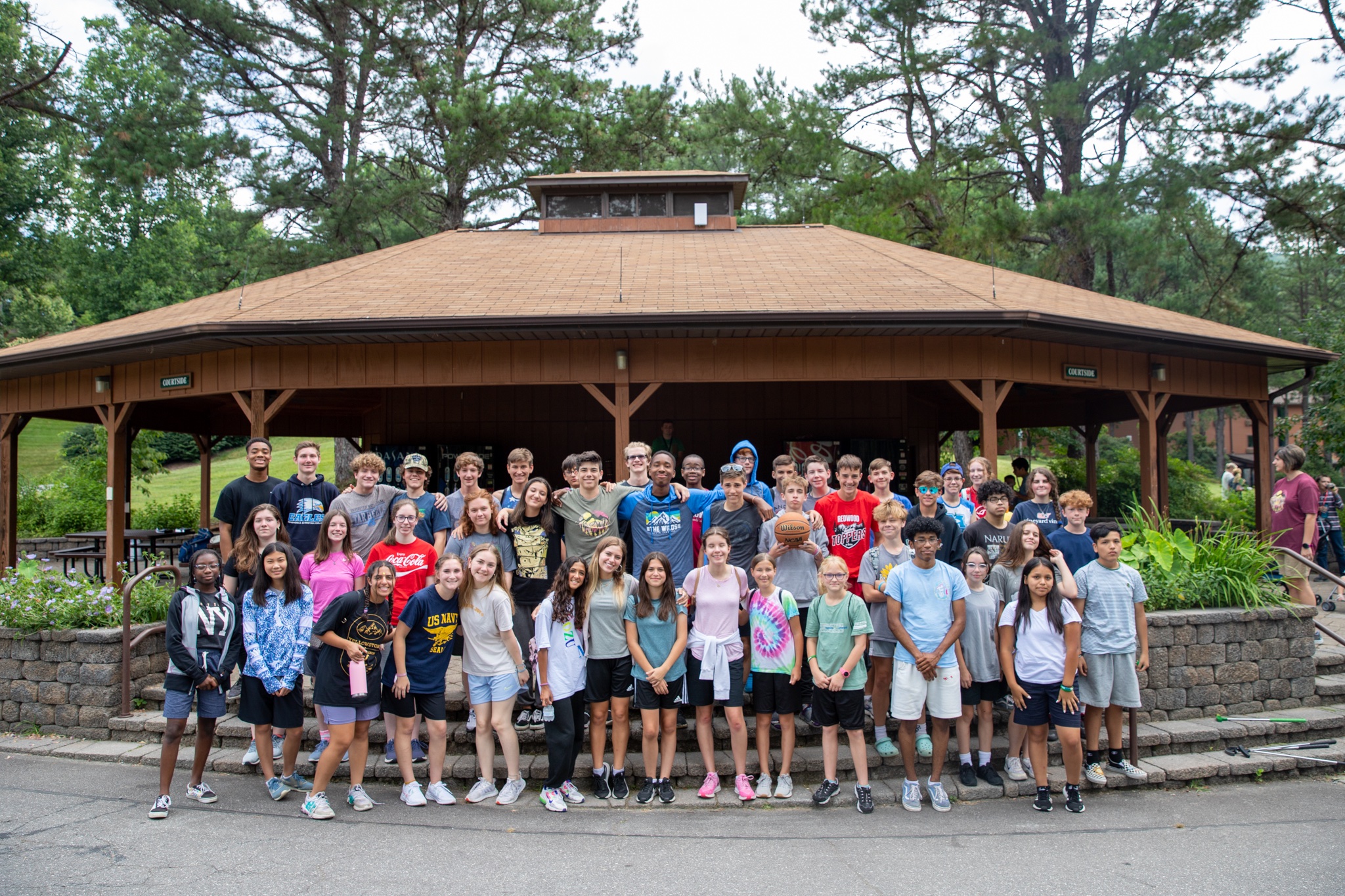 I have often thought, "I wish I could bottle up what happens at Christian camp and bring it home." There's a noticeable positive transformation in the spirit of campers. Many are willingly more transparent when talking about God and their spiritual walk. There is often a confessed renewed desire to be in God's Word and to continue to experience the nearness to God that is felt during a week of camp. I wish everyone could personally experience and witness the impact that a week of Christian camp has on the campers, staff, and yes, even the youth leaders.
In June, Friendship once again benefited from the ministry of The Wilds Christian Camp in Brevard, North Carolina. Our church took over 60 kids and teens and were greeted by a Wilds summer staff that included 8 young adults that were once a part of Friendship's youth group. However, on a campsite with nearly 1,000 campers, our group scattered in quite nicely. There is plenty to keep all of those campers entertained throughout the week: a miniature golf course, tubing creek, the lake and its activities, a giant swing (with a 60-foot drop), a zipline overlooking two beautiful waterfalls – and that's just a portion of the fun. Kids who usually prefer to watch others compete transform into face-painting fanatics for either their red, blue, or green team.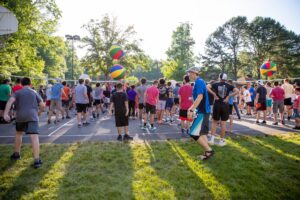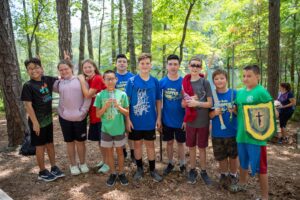 The unique fun that happens during a week of camp is certainly difficult to duplicate, but there are plenty of options outside of camp for children and teens to be entertained. That's not the formula that I've desired to bottle up. Something changes in the heart of many campers that would not happen by mere outdoor entertainment. The Wilds exists to "present the truth of God with the love of God so that lives can be changed to the glory of God." That truth is presented as God's Word is taught in the morning chapels and the evening services. That truth is examined during the daily "God & I time" where campers dig into the Scriptures for themselves. That truth is discussed during the follow-up time where cabins share what they learned from their personal study. God's love is displayed as the staff sacrifices their time and energy for others. That love is experienced as camp counselors point campers to the love of their Creator. It is no coincidence that by the end of a camp week, the truth of God and the love of God leads to transformed lives. 
Can I bottle THAT up?!
I am so encouraged to know that there is no "formula" to bottle up and bring home. All of the positive spiritual impact that happens during a week of camp is to be attributed to one thing … or rather one person – Jesus. To present the truth of God with the love of God is to present Jesus, the one full of grace and truth (John 1:14). 
The glory of Jesus led our campers to confess sin and desire more of the Word. 

The glory of Jesus drew one of our Junior campers to turn from their own efforts and to put their faith in Jesus for salvation.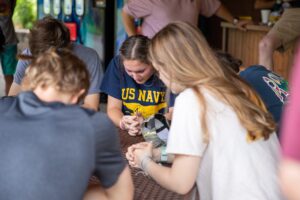 I was personally refreshed by a simple truth applied as one of the camp speakers shared the story of a young blind girl who had once attended camp at The Wilds. The staff made a unique exception for her to attend, and during her week of camp, a number of people showed her the love of God in a way she had never experienced before. At the end of her camp week as campers prepared to go home and she was to return to the life she had always known, she hesitated to head to her bus and remarked "Maybe, I'll just stay." Though the story may have produced an emotional response from those of us in the crowd, it was the next statement that has stuck with me. The speaker shared his sympathetic response to her words, but reminded himself and the young blind girl of this truth – 
"If you have Jesus, you have everything." 
I am thankful for all the efforts, prayers, and financial support that made it possible for our group to experience this week of camp together. But I am so encouraged and excited for us to remember that the spiritual transformation that happens at camp can be experienced at home, because – Jesus comes home with us.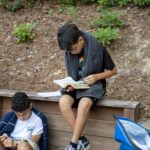 Get a glimpse of our week at The Wilds by watching these highlight videos!
Teen Camp Week 3 Highlight Video
Junior Camp Week 3 Highlight Video