New Year, New Theme: Confident in Christ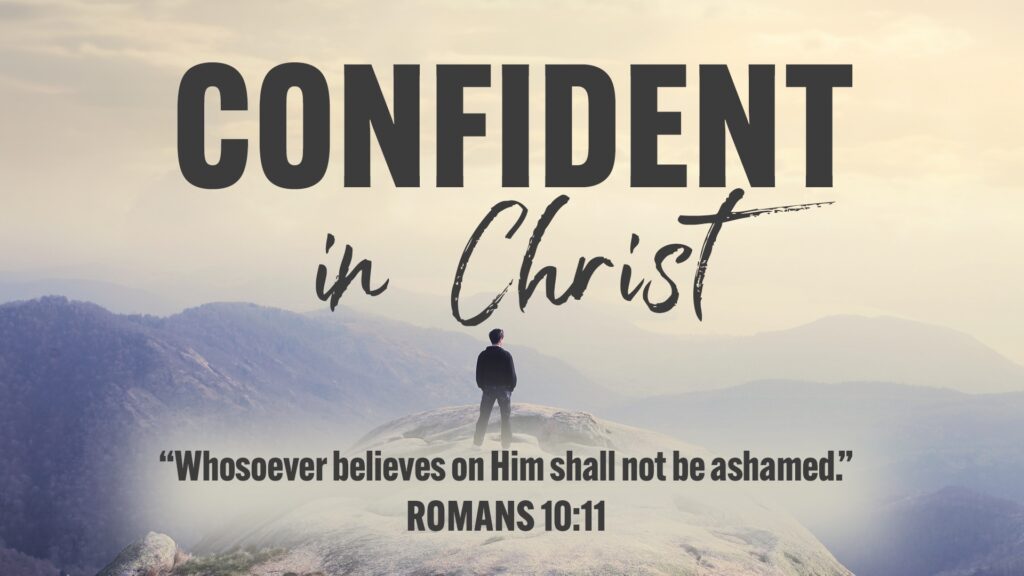 For the scripture saith, "Whosoever believeth on Him shall not be ashamed."

Romans 10:11
Aren't you glad that God wants us not only to have assurance of our salvation, but He wants us to have full assurance of faith? Confidence.
This is the theme that the pastoral staff has prayed over for 2023. Lord willing, it will lend itself to several different events and emphases throughout the year.
Confident in prayer
God wants us not only to pray and to pray perseveringly—importunely—submissively—but He wants us to come boldly before the throne of grace. That's confidence!
Let us therefore come boldly unto the throne of grace, that we may obtain mercy, and find grace to help in time of need.

Hebrews 4:16
May you gain confidence in your praying both privately and corporately this year!
Confident in our witness
Are you afraid someone will ask you a question in your witness that you can't answer? We want you to become confident in your ability to boldly share the gospel.
But sanctify the Lord God in your hearts: and be ready always to give an answer to every man that asketh you a reason of the hope that is in you with meekness and fear.

1 Peter 3:15
Confident in our defense of the faith
God wants you to have confidence and be confident in your faith. We can be so confident, and God can give us such a command of the scriptures, that it even can result in shutting the mouths of those who contradict!
Holding fast the faithful word as he hath been taught, that he may be able by sound doctrine both to exhort and to convince the gainsayers [those who contradict].

Titus 1:9
Confident in our suffering
Aren't you glad that we don't have to know what to say when we are called to give a defense or we're suffering for the Lord? The Holy Spirit will guide us and tell us what to say, so we can be confident through Him!
But when they shall lead you, and deliver you up, take no thought beforehand what ye shall speak, neither do ye premeditate: but whatsoever shall be given you in that hour, that speak ye: for it is not ye that speak, but the Holy Ghost.

Mark 13:11
---
Please pray for the pastoral staff as they seek to equip the body to be confident this year through the Lord's power.
Being confident of this very thing, that He which hath begun a good work in you will perform it until the day of Jesus Christ:

Philippians 1:6