Last-Minute Gifts for Little Ones
This is a re-print and update of the original article from Dec 17th, 2020.
Written by Kris Wilder, Youth and Children's Pastor
Christmas lights, Christmas trees, Christmas music, and Christmas presents… As a young child, these Christmas traditions made the month of December a most glorious time of year. Now as an adult, though I still enjoy the nostalgia that surrounds many of these traditions, I have found that our culture's attempt to celebrate the Christmas season is no match for the glory of the birth of Jesus Christ.
The birth of Jesus isn't just something cute we celebrate once a year. Without His birth, we have no peace with God, no freedom from sin, no hope of eternal life, and no purpose for living. However, Christmas is the opportunity to rejoice in the good news that Jesus did come, peace with God is possible, sin's chains have been broken, eternal life is promised, and life has meaning!
So no pressure to find the perfect gift this Christmas, because the greatest gift your child could ever receive has already been given! Don't let this Christmas season pass without telling them about this gift. Don't complete your Christmas shopping without checking out the books below that point children to Jesus and His gospel. Merry Christmas!
Click on the book titles to view on Amazon:
Big Theology for Little Hearts Series
"Each book in the Big Theology for Little Hearts series introduces a big idea from the Bible with concise definitions and engaging illustrations to help young minds gain a foundational understanding of God's word.
With each volume written to complement all the others, this series is designed to help children develop a cohesive framework of theology that includes God, creation, humanity, Jesus, and the gospel-allowing you to start having crucial conversations with your children as early as possible."
---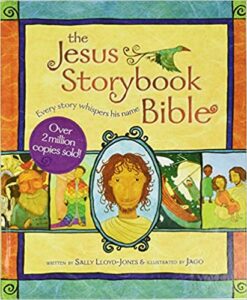 "While other Kids' Bibles contain stories from the Old and New Testaments, The Jesus Storybook Bible tells the Story beneath all the stories in the Bible, pointing to Jesus as our Savior. From the Old Testament through the New Testament, as the Story unfolds, children will clearly see that Jesus is at the center of God's great story of salvation—and at the center of their story too."
---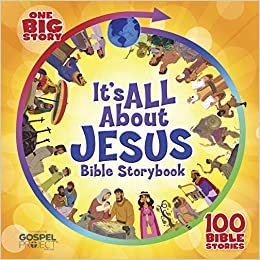 "Make the Bible come to life!
Give kids the big picture of God's story with this innovative, interactive Bible storybook. One hundred stories take readers on a journey through the Bible, and the digital pop-ups (accessed with a free "augmented reality" app) bring the art and story remarkably to life with both sound and 3-D imagery."
---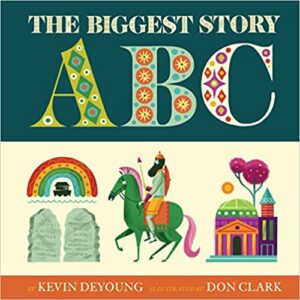 "From Adam and Eve in the garden of Eden to Zion and the new creation world, the Bible is telling one big story―the story of God's promise to deliver his people. Kevin DeYoung, best-selling author of The Biggest Story, has written a new board book to help kids ages 1 to 3 to make connections from Genesis to Revelation and from A to Z. Each page introduces a new letter of the alphabet with engaging and whimsical illustrations from award-winning artist Don Clark, retelling the biblical narrative in one continuous story. This board book is a fun way for parents to introduce their small children to the big story of the Bible."
---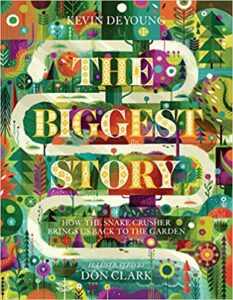 The Biggest Story: How the Snake Crusher Brings Us Back to the Garden
"The Bible is full of exciting stories that fill children with awe and wonder. But kids need to know how all those classic stories connect to Scripture's overarching message about God's glorious plan to redeem his rebellious people.
In The Biggest Story, Kevin DeYoung―a best-selling author and father of six―leads kids and parents alike on an exciting journey through the Bible, connecting the dots from the garden of Eden to Christ's death on the cross to the new heaven and new earth.
With powerful illustrations by award-winning artist Don Clark, this imaginative retelling of the Bible's core message―how the Snake Crusher brings us back to the garden―will draw children into the biblical story, teaching them that God's promises are even bigger and better than we think."
---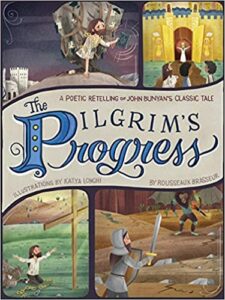 Pilgrim's Progress: A Poetic Retelling of John Bunyan's Classic Tale
"Did you know that John Bunyan's timeless tale, The Pilgrim's Progress, is the best selling book in history aside from the Bible, captivating millions of readers and impacting multiple generations of believers?
This fresh retelling of Bunyan's masterwork features kid-friendly language in verse form, chronicling Christian's quest for forgiveness, freedom, and an everlasting kingdom. Coupled with colorful illustrations that bring this epic journey to life, young readers ages eight and up will be inspired and captivated by this classic Christian allegory.
More than just a fantastical adventure, this book will help children gain greater knowledge of key Christian concepts in words they can understand, making it a perfect choice for family reading or a trustworthy alternative to screen time.
Bring this bestseller home and spark your child's faith and imagination!"
---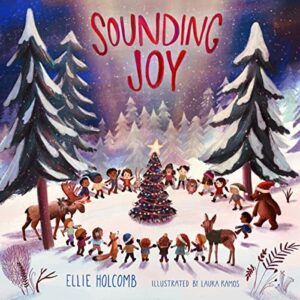 Sounding Joy (board book)
"What does joy sound like?
Does it sound like falling snow, or a kiss on your cheek? Ellie Holcomb explores this question through a delightful collection of Christmastime scenes, leading up to the discovery that joy sounds like the angels singing that Jesus had been born.
Her sweet and lovely celebration of Christmas encourages each reader, young and old, to lift up their voice and repeat sounding joy!"
---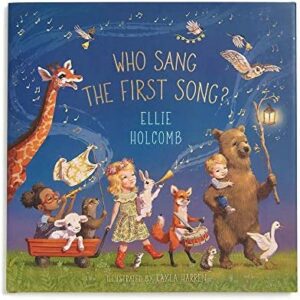 Who Sang the First Song? (board book)
"Have you ever wondered who hummed the first tune?
Was it the flowers? The waves or the moon? Ellie Holcomb answers with a lovely lyrical tale, one that reveals that God our Maker sang the first song, and He created us all with a song to sing."
---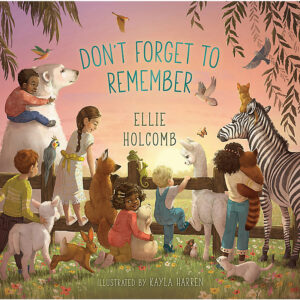 Don't Forget to Remember (board book)
"Do you ever forget to remember what's true?
Sometimes remembering is hard to do! But in this lyrical tale, Ellie Holcomb celebrates creation's reminders of God's love, which surrounds us from sunrise to sunset, even on our most forgetful of days."
---
Friendship seeks to offer materials that will uplift, educate, and equip believers. We choose the resources we provide or recommend with care and ensure that they align with our doctrinal statement. However, we may not agree with every aspect of each resource, and we encourage you to evaluate everything according to the authority of the Bible.