What Makes Good Friday Good?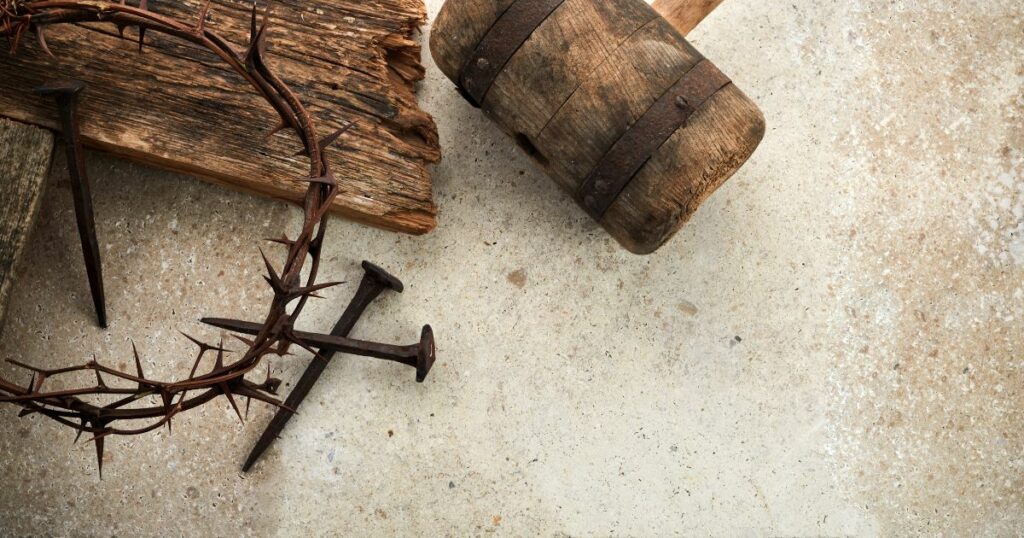 We call it "Good" Friday, but how can all of this death, suffering, pain, and sadness be good?
To answer this, let's first take a look at the events of what we now call "Good Friday."
Jesus is brought before Pilate, the governor, and is asked if He truly is the king of the Jews.
Jesus does not deny it, but He also doesn't say anything else (Isaiah 53:7, Matt 27:12) in response to the charges brought against Him by the chief priests and leaders. Pilate is amazed at Jesus' silence but then proceeds to ask the crowd who they want to be freed during Passover—Barabbas or Jesus, Who is called the Messiah.
The chief priests and leaders convince the crowd to ask for Barabbas to be set free and for Jesus to be killed. Pilate asks the crowd again, and they yell, "Crucify Him!" Pilate sees he can do nothing and washes his hands, declaring that the people are responsible for Jesus' death (Matt 27:15-24).
Roman soldiers then taunt and scourge Jesus before nailing Him to a cross. People pass by and insult Jesus saying that if He is God's Son He should save Himself, fulfilling the Messianic prophecies of Psalm 22:7-8:
All they that see me laugh me to scorn: they shoot out the lip, they shake the head, saying, "He trusted on the Lord that he would deliver him: let him deliver him, seeing he delighted in him."
Around three o'clock in the afternoon, Jesus cries out "My God, my God, why have You forsaken Me?" And in those final moments, He loudly and authoritatively utters, "Tetelestai [it is finished]" and gives up His spirit and dies (Matt 27:46-50, John 19:30).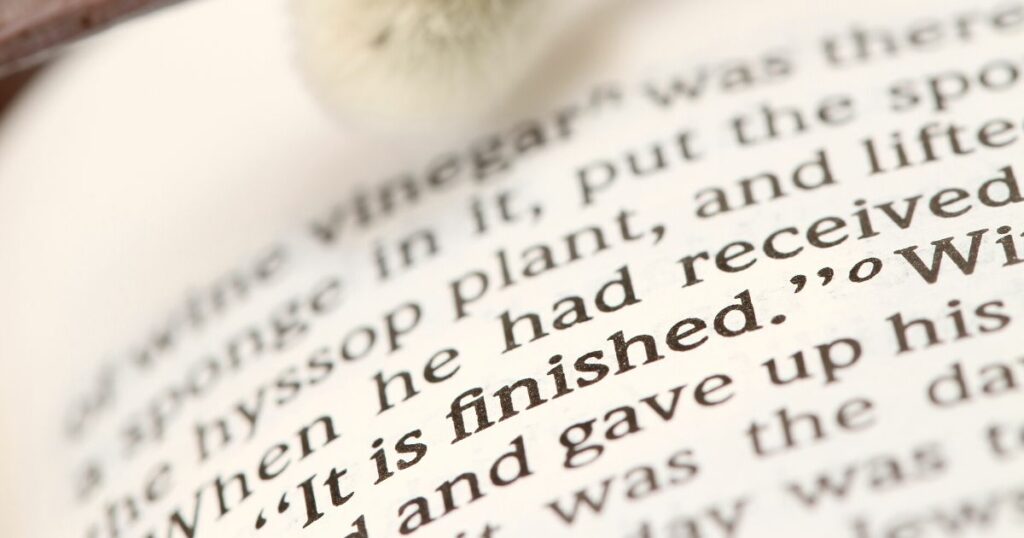 When I survey the wondrous cross
On which the Prince of Glory died;
My richest gain I count but loss,
And pour contempt on all my pride.

Isaac Watts
However, despite the somber and sorrowful events of the day, Good Friday is ultimately considered "good," and this is why.
For us, this day represents the ultimate sacrifice that Jesus made for the whole world and marks a crucial moment in which the finished work on Calvary now provides the once-for-all atonement for the sins of mankind and makes salvation possible for all who believe. Jesus willingly suffered and died, and the work He came to do is complete—for you and me! Hallellujah!
The day is also considered "good" because it leads us toward the hope and promise of the glorious resurrection of Jesus Christ still to come on that first Easter Sunday—the cornerstone of our faith—and is commemorated with joy and celebration.
Charles Spurgeon wrote that "the memorial of Christ's death is a festival, not a funeral; and we are to come to the table with gladsome hearts and go away from it with praises, for 'after supper they sang a hymn'" (Matt 26:30, Mark 14:26).
Christ's resurrection represents His triumph over death (Isaiah 25:8) and sin and is a powerful demonstration of God's great love for the world (John 3:16).
It also provides a promise of eternal life in heaven to those who believe in Jesus Christ, as they will also rise one day from the dead (I Cor 15:51-52) and be reunited with God forever (I Thess 4:13-18).
As the Apostle Paul wrote in 1 Corinthians 15:55-57, "O death, where is thy sting? O grave, where is thy victory? The sting of death is sin; and the strength of sin is the law. But thanks be to God, which giveth us the victory through our Lord Jesus Christ."
For the Christian, in the truest sense, when death plunged its stinger into Christ at the cross, it left its stinger there.

John MacArthur
I don't know about you, but that all sounds pretty good to me!
Happy Good Friday!
It's Friday, but Sunday's comin'
The sky is dark,
But soon another day is dawnin'
It's not over yet; King Jesus will prevail,
O yes, it's Friday, but Sunday's comin'

Ron Hamilton