Fear Not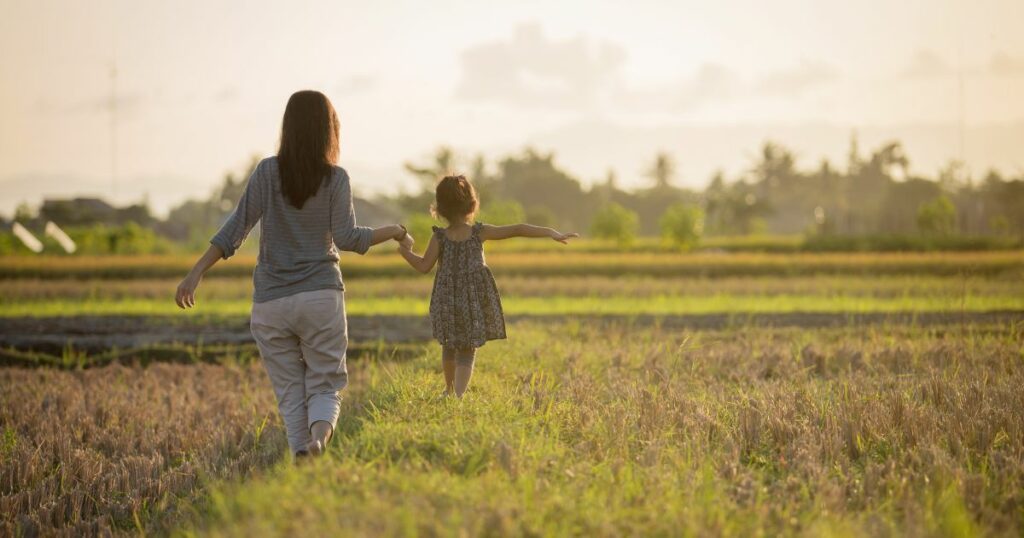 Fear is an interesting emotion. Take a moment, and ask yourself about your fears. What are you afraid of? Deep down in your mind, what fears show up in your thinking over and over?
Thankfully the Bible has much to say about fear. Throughout Scripture, we are encouraged to "fear not" and "be not afraid." In fact, over 450 times God reminds us not to be afraid.
What exactly is fear?
Fear is a distressing emotion or feeling aroused by impending danger, whether real or imagined. It can also be a feeling of anxiety and agitation caused by the presence or nearness of danger, evil, or pain. Perhaps it's also at times:
False
Evidence
Appearing
Real
Some synonyms for fear are terror, dread, worry, or anxiety. It can mean to be frightened, alarmed, or scared. Even stress is in the family tree linked to "Grandpa Fear."
In Moses' farewell to the children of Israel found in Deuteronomy, he reminds the people again and again—
Be strong and of a good courage, fear not, nor be afraid of them: for the Lord thy God, He it is that doth go with thee; He will not fail thee, nor forsake thee…. And the Lord, He it is that doth go before thee; He will be with thee, He will not fail thee, neither forsake thee: fear not, neither be dismayed.

Deuteronomy 31:6 & 8
Don't be afraid.
Let's jump ahead now, and look at Joshua 1. Moses, who had led, is now dead. God audibly speaks to Joshua and lovingly and tenderly gives him this encouragement—"As I was with Moses, so I will be with thee: I will not fail thee, nor forsake thee" (Joshua 1:5). God continues in verse 9 to say, "Have not I commanded thee? Be strong and of a good courage; be not afraid, neither be thou dismayed."
Are you noticing a theme? Fear not. Fear not. Don't be afraid.
Is all fear wrong?
No. Fear is a God-given emotion. Fear can be used by God for good things. Some healthy fear helps to keep us safe. There is another good fear—a godly, reverential fear—that moves us toward God and obeying Him. It motivates us to obey God and live biblically. In Hebrews 11:7 we see that, "By faith Noah, being warned of God of things not seen as yet, moved with fear, prepared an ark…" Noah was moved and was motivated by fear—He feared God and obeyed Him.
However, the rest of our time here, we are going to focus on the wrong kind of fear.
Why do we fear?
There are people out there who say things like, "Fear is wimpy. I'm not afraid of anything." Just keep reading—this message is for everyone.
The person who fears nothing loves nothing.
If you hold something dear, you fear for it. I fear something happening to my family because I love them. I fear, as I minister, that my students won't be living for God in ten years. It, hopefully then, motivates me to minister effectively. I have a healthy fear of God and the Bema Seat—passing the test, hearing well done, and being counted faithful (Matthew 25:21; 2 Corinthians 5:10). It's a big moment for all Christians to anticipate!
But, if you're like me, you probably have a higher level of negative fear than you'd like.
These fears are not just something to overcome, but they actually are destructive. Negative fears are destructive because sin is always destructive.
What fears—negative, faithless, not-trusting-God, functionally atheistic fears—are you letting nag at you? What topics come up in your conversations over and over that might point to a heart of fear? Your mouth betrays your heart for out of the abundance of the heart the mouth speaks (Matthew 12:34; Luke 6:45). What thoughts come up consistently, and you leave them there and let the distrust build for God? What thoughts go through your head when you lie down at night? What fears hit you in the middle of the night?
Anxiety is a sin also because it is a lack of acceptance of God's providence in our lives.

Jerry Bridges, Respectable Sins
Ask God to search you and know your heart on these matters (Psalm 139:23).
How do you biblically deal with fear?
Face the truth about your specific fears.
Fear is a "respectable" sin—one of those sins we tend to overlook and tolerate. God says, "Don't be afraid; trust Me." If you're struggling with and/or losing to fear but refuse to acknowledge there's a problem, there is no way to defeat that problem. Proverbs 28:13 tells us, "He that covereth his sins shall not prosper: but whoso confesseth and forsaketh them shall have mercy." Just confess them. Just face up to them. If you have them, deal with them. There is a solution for them in God's Word!
Find out what God says.
Maybe you're afraid of the world going crazy, which it is. Just watch the news. God addresses that in Matthew 24:6
"And ye shall hear of wars and rumors of wars: see that ye be not troubled: for all these things must come to pass, but the end is not yet."
"And ye shall hear…see that ye be not troubled." Don't be afraid. Jesus reminds them that before He comes back the world is going to get bad. This must happen—it's going to happen. But, don't be dominated by that fear. At the end of the day, make the world a better place as best you can—be salt and light. Do that prayerfully, and don't be afraid.
In Jesus' Sermon on the Mount in Luke 12:22-31, He reminds us, His followers, not to worry about basic needs like food and clothing, because we are valuable to God. He will provide for His children. And then in verse 32, He says, "fear not, little flock." This is not an excuse for not working hard. But God is saying that at the end of the day—after you've done all you can—don't be afraid. Trust Him.
Throughout the passage in Matthew 10, Jesus says to His disciples, "Everyone's going to hate you. You'll be scourged, tortured, put in prison, and even killed." But in the middle of all that going on around them on the outside, in verse 26 He says on the inside "Fear them not." Verse 28 continues with "Fear not them which kill the body, but are not able to kill the soul." And verse 31 concludes with, "Fear ye not therefore, ye are of more value than many sparrows." Despite what's going on around you, rest. Trust. Don't be afraid. Fear not.
Focus on God, not circumstances or people.
Why? Because you're strong? Because you're mighty? No. Because you're experienced? No. Why, then? Because, "the Lord thy God is with thee" because of the character of God.
Where is your focus? What dominates your heart, mood, and attitude? Is your attitude and mood created by what's happening on the outside (i.e., centered around our circumstances) or on the inside (i.e., centered on our confidence in God)?
Faith is when we aren't sure about circumstances, but we are sure about God.
And because of that fact, we are ok—better than ok—we can have a settled peace (Philippians 4:7).
Casting all your care upon Him; for He careth for you (I Peter 5:7). To cast means to cast upon or throw upon as if to transfer a coat to a chair. All your cares—all your fears, stresses, concerns, anxieties—take these burdens, throw them on God, and leave them there. He can handle it!
In Revelation 1, John sees a vision of the glorified Son of God. John reveals in verse 17, "And when I saw Him, I fell at his feet as dead. And he laid his right hand upon me, saying unto me,
"Fear not; I am the first and the last"
Maybe you, like Joshua, are battling fear and anxiety—or stress. "Look at me," Jesus says. "Didn't I put you there? Am I not in control? Be strong in My strength. Be not afraid."
What do we have to fear? The answer is nothing (Psalm 118:6). If God be for us, who can be against us? God has promised to be with us. Matthew 28:20 says, "and, lo, I am with you alway, even unto the end of the world. Amen."
Trust in God's goodness and love.
Christian, if you're struggling with fear today, confess your sin, and remember that you are not alone. God is with you, and He has promised to strengthen you and help you. May God, through His Word, encourage and strengthen you today with these truths.
---
Additional Bible verses:
2 Chronicles 20:15; Isaiah 26:3-4; 41:10, 13; 43:1-3; 51:12-13; Psalm 46:1-2; 2 Tim 1:7; Hebrews 13:6; I John 4:18
Suggested resources:
When People are Big and God is Small by Edward T. Welch
Respectable Sins by Jerry Bridges
---
Based on sermon notes by Pastor Bob DeAngelo from his message entitled "Fear Not" from October 10, 2010.
Friendship seeks to offer materials that will uplift, educate, and equip believers. We choose the resources we provide or recommend with care and ensure that they align with our doctrinal statement. However, we may not agree with every aspect of each resource, and we encourage you to evaluate everything according to the authority of the Bible.
Disclaimer: Friendship Baptist Church does not receive any compensation for books linked in this article.