Are Beautiful, Ornate Cathedrals Detrimental to the Gospel?
written by Pastor Bob DeAngelo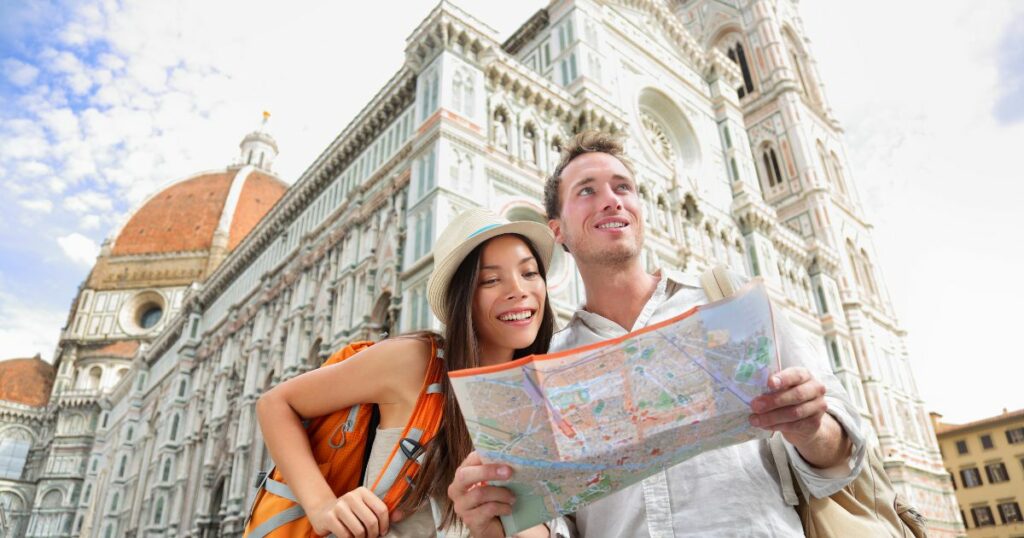 As tourists travel to a destination, they often plan to visit specific sites in that region or city. It's common for these travelers to explore one of the magnificent cathedrals in that city.
When we think of structures such as Notre Dame in Paris or St. Patrick's Cathedral in New York City, some words that come to mind are striking, magnificent, historic, and awe-inspiring.
But do those cathedrals point people to the powerful and loving God, or do they muffle and confuse people when it comes to how they see God?
In his book, The Knowledge of the Holy, A.W. Tozer writes,
"What comes into our minds when we think about God is the most important thing about us. … Worship is pure or base as the worshiper entertains high or low thoughts of God.

For this reason, the gravest question before the Church is always God Himself, and the most portentous fact about any man is not what he at a given time may say or do, but what he in his deep heart conceives God to be like."
As people live their lives in communities that exist in the shadow of a large, beautiful cathedral, such as our group was around this summer in Germany, I wonder how the presence of those cathedrals affects how people view God.
This summer, I led a group of college-agers on a missions trip to Germany, and while there, the pastor who was one of our hosts said this about the German children's view of God:
"The kids we are interacting with think that God resides in those big church buildings—but not in their lives."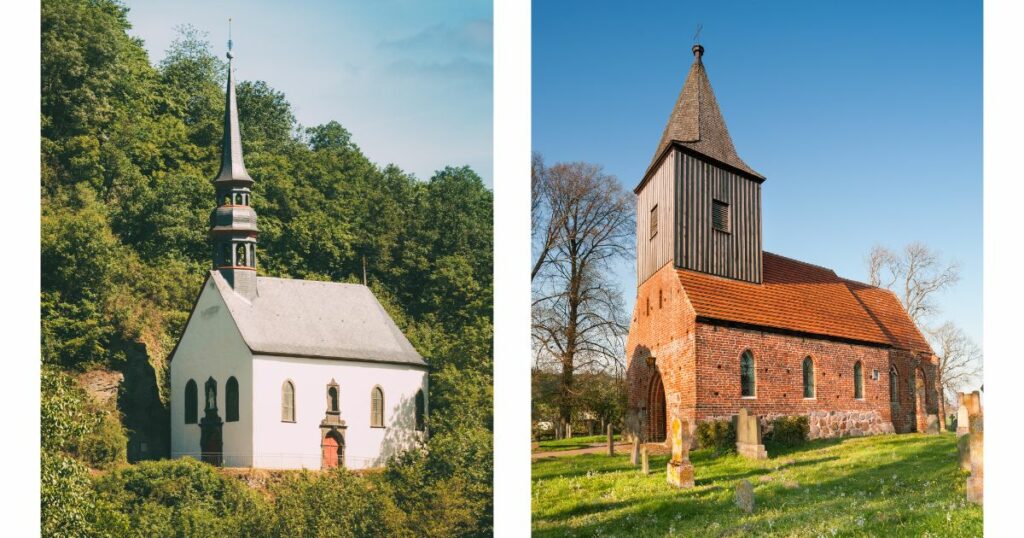 After spending a week in Germany and interacting with the people there (which our team and I thoroughly enjoyed), I wonder if the people there tend to view God in a way that parallels how people view these church buildings:
The cathedrals are vertically cavernous and high. Does this give the impression that God is far away and unreachable?
The churches were built many years ago and resemble a historic, delicate, and older style. Does this give the impression that God is old, that He is for older people, and that maybe God's "best days" were long ago?
The cathedrals seat many people, and yet so few of those seats are occupied. Does this give the impression that people today are not into God? And maybe there is a good reason that they are not into God…?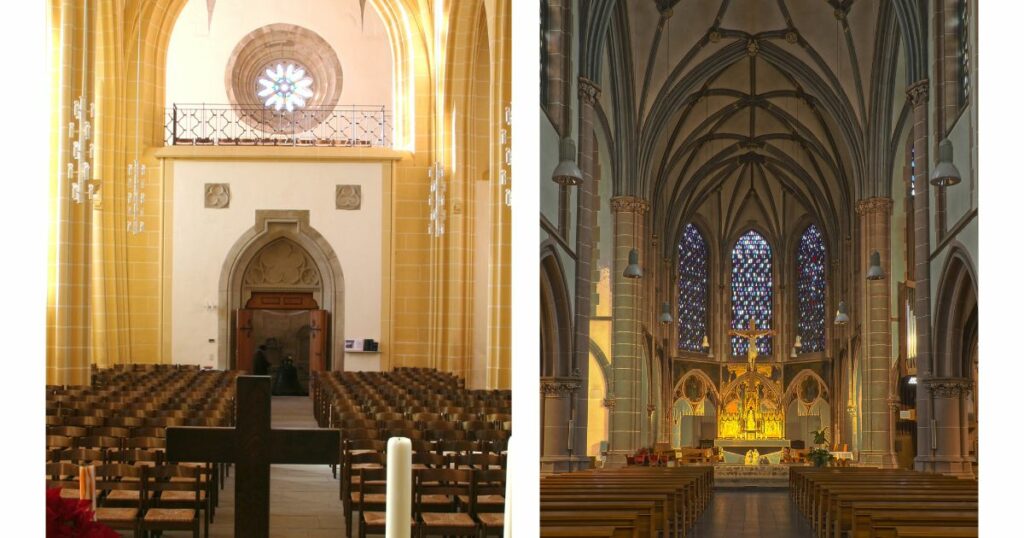 In Acts 17, the apostle Paul was in another part of Europe (Athens), and he was especially passionate that the Athenians not be confused about the nature of God.
In verses 22 and 23, he begins:
"Ye men of Athens, I perceive that in all things ye are too superstitious. For as I passed by, and beheld your devotions, I found an altar with this inscription, TO THE UNKNOWN GOD. Whom therefore ye ignorantly worship, him declare I unto you."

Acts 17:22-23
In verse 24, Paul leads his statement with "God" as he begins to describe the most significant "Being" in the universe to them. He wants them to know what He is like, and he wants to nudge them away from their faulty views of God and help them to see who God really is.
Then, in verse 27, Paul conveys an important and incredibly encouraging truth about God:
"That they should seek the Lord, if haply they might feel after him, and find him, though he be not far from every one of us."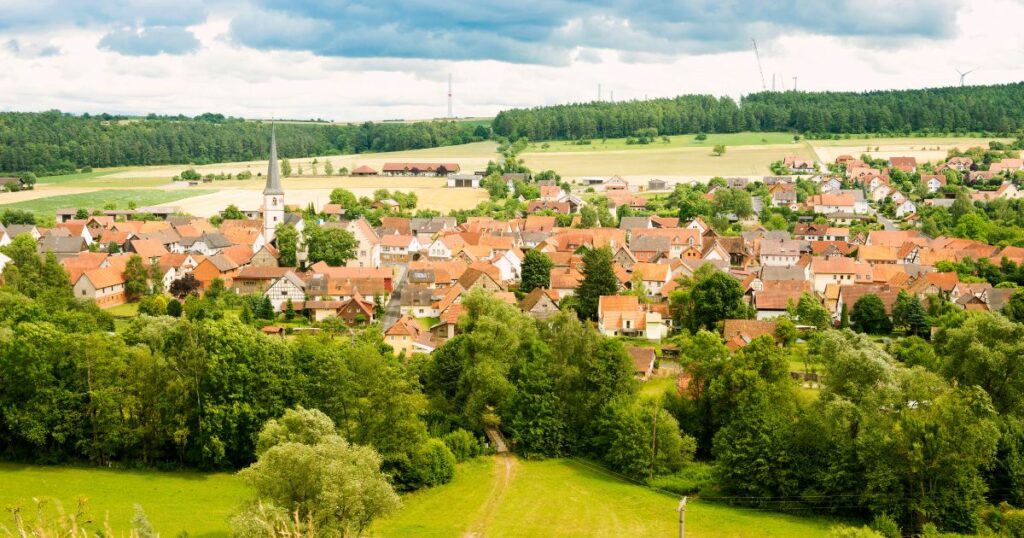 It makes me truly sad to think that people around the world look to the heavens, look into the vastness of the high ceilings of a church that was supposed to point people to God, and think to themselves:
"If God exists, He seems so far away. Ultimately, I am on my own because, if God is there, He is certainly not interested in anything that is a part of my life."
And the absolute opposite is true.
God knows us intimately and has known us intimately even when we were unborn in our mother's womb (Psalm 139)
At this very second, God knows the number of hairs on our heads (Matthew 6)
God is lovingly interested in each one of us. If He is aware of the fall of a sparrow, how much more does he notice the roller coasters of our lives? (Matthew 6)
One of the names of Jesus is a statement of this truth: "God with us" (Matthew 1)
It is incredible—and not in a good way—that a person could live their life for years and years, thinking that God has no interest in them when God actually is not "far from every one of us" and has fastened His eyes of love on us every single second of every single day.
Those churches in Germany have something else that is true about them. Starting at 6:00 a.m., those churches have bells, and those bells ring consistently at key times throughout each day.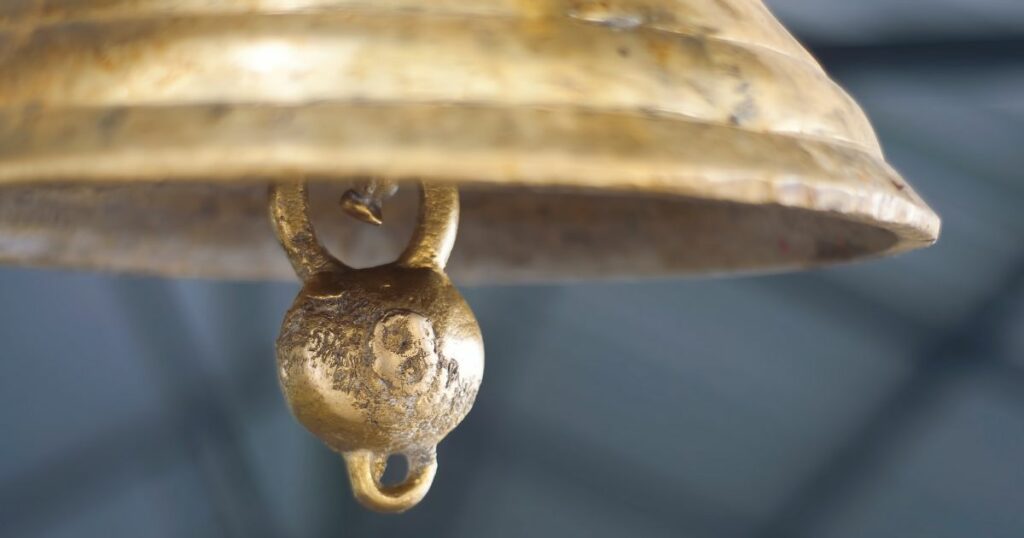 My wife Kelly commented that—in a way—those bells represent God's true character.
God is not overbearing. The bells ring. But then they stop.
God is consistently there. His presence has never left—just like those bells always ring, day after day and hour after hour.
As those bells consistently ring in the background, their presence being clearly yet politely felt, in a similar manner, God is "not far from every one of us."
He is not far from us because He loves us and is quite interested in the goings-on of every image bearer He has created in every part of the world.
And that is a part of the message of missions.
People around the world and across the street need to know that God is there. He is close. He is interested. And He loves them—more than they will EVER know!
God is "not far from every one of us."
---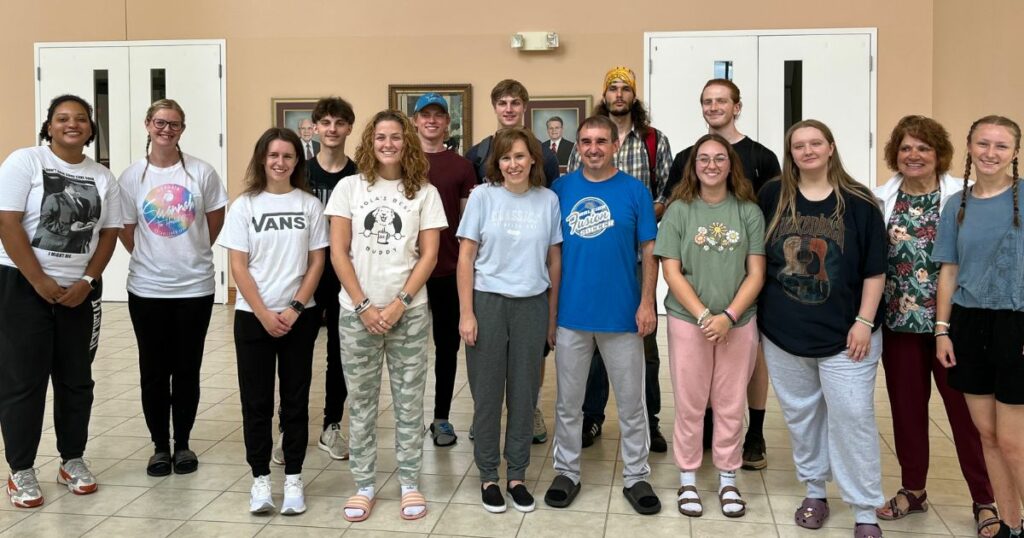 ---
Friendship seeks to offer materials that will uplift, educate, and equip believers. We choose the resources we provide or recommend with care and ensure that they align with our doctrinal statement. However, we may not agree with every aspect of each resource, and we encourage you to evaluate everything according to the authority of the Bible.
Disclaimer: Friendship Baptist Church does not receive any compensation for books linked in this article.