Sola Fide: Justification by Faith Alone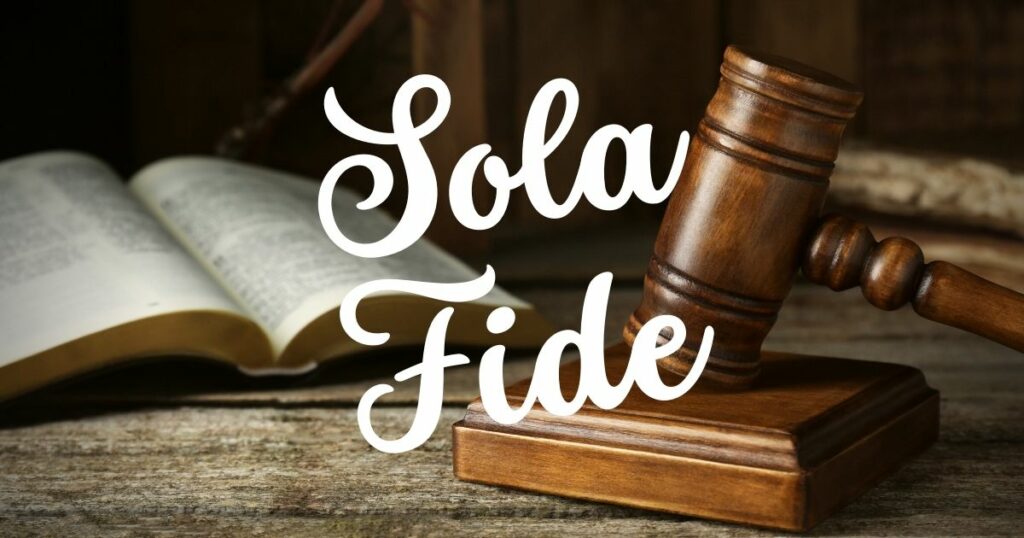 Justification is the gracious act—not a process—of God in which God declares [pronounces] righteous the sinner who believes on Jesus. This great doctrine is under attack from the most unsuspected sources—even those who outwardly espouse it.
The glorious doctrine of justification by faith is one of the fundamentals of the faith that was championed by Martin Luther and sparked the Protestant Reformation. Fundamentals of the faith are the things most surely believed among us. These are the non-negotiable, first-order, cardinal doctrines—truths of God's Word that cannot be denied and still expect to go to heaven.
We need to say with Martin Luther, "Here I stand; I can do no other."
The important question is—how can a man be justified? In the words of Job, "How should man be just with God?" (Job 9:2) Later the Apostle Paul questions, "How can God be both just and the justifier of him which believeth in Jesus?" (Romans 3:26).
The only answer is by faith alone.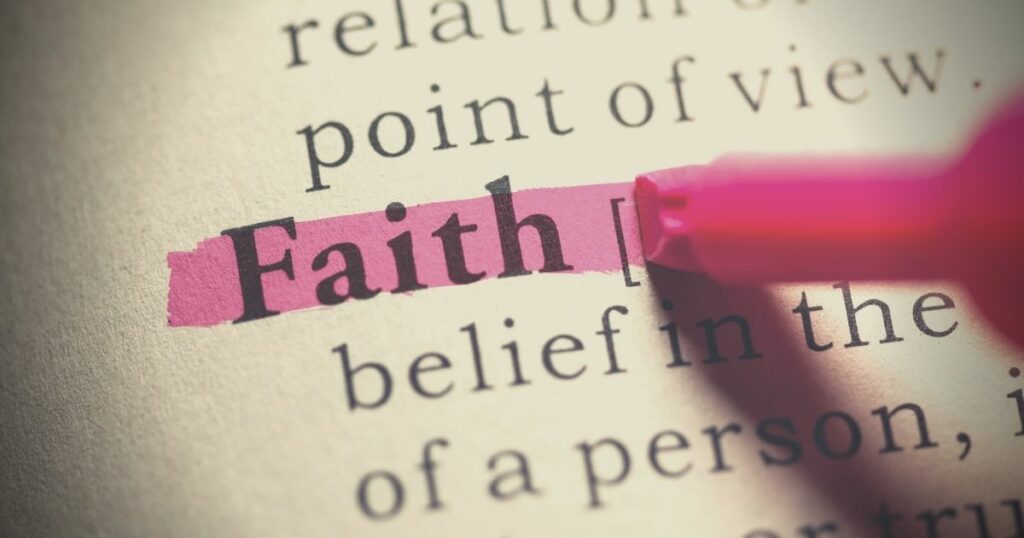 Justification is by faith.
When we talk about faith, we have to define, "faith in what?" This is not just a fuzzy vague idea about faith. Everybody has faith in something. A man's religion is his reliance—even atheists have faith.
Faith is not the basis upon which God justifies us; it's the instrument of justification (Romans 5:1). Isaiah 53 reminds us that—like sheep—we've all gone astray. We are on a collision course with God. We do not love Him; we are running from Him; we are alienated from Him. How then can this enmity be removed? Is it because He feels sorry for us? No. He's holy and just, and the payment for sin must be made. But instead of being His enemies, we can be at peace with God because of justification by faith.
The only reason for God's mercy to us is the atoning death of His Son in our place.
For if, when we were enemies, we were reconciled to God by the death of his Son, much more, being reconciled, we shall be saved by his life. And not only so, but we also joy in God through our Lord Jesus Christ, by whom we have now received the atonement [the reconciliation/the exchange].

Romans 5:10-11
Jesus took my sin, and He exchanged it for His righteousness. My sins have been judged on Jesus, and His righteousness has been credited to my account. That's the whole basis for our hope in Christ—justification by faith.
His robes for mine: O wonderful exchange!
Clothed in my sin, Christ suffered 'neath God's rage.
Draped in His righteousness, I'm justified.
In Christ I live, for in my place He died.

His Robes for Mine by Chris Anderson
Christ is the only hope of our righteousness.
God does not justify us on the basis of our faith; God justifies us on the basis of the propitiating death of His Son.
Christ's death alone satisfies God's justice (Romans 8:32). The Father did not mitigate His wrath just because it was His Son hanging there. Jesus took the full brunt of the whole wrath of God. "It pleased the Lord to bruise Him" (Isaiah 53:10a).
Aren't you glad He bruised Him and not us?
His robes for mine: God's justice is appeased.
Jesus is crushed, and thus the Father's pleased.
Christ drank God's wrath on sin, then cried "'Tis done!"
Sin's wage is paid; propitiation won.

His Robes for Mine by Chris Anderson
What if our president were to issue a sudden blanket amnesty for everyone presently residing in the United States? Could anyone take the credit for their amnesty simply by showing up at the right time and receiving the right paperwork? No. That's not the basis at all.
Our faith doesn't cause God to feel sorry for us or to declare us righteous. There's nothing meritorious about the faith that receives God's gift of righteousness. Hallelujah! Salvation is free!
The word freely however does not mean "without cost"—it means "without a cause." Nothing in you caused God to justify you. He did it freely (Romans 3:24). The reason He did it rests completely in Him. That's grace! There is nothing then that will make Him change His mind. Justification is permanent. He's not going to take it back.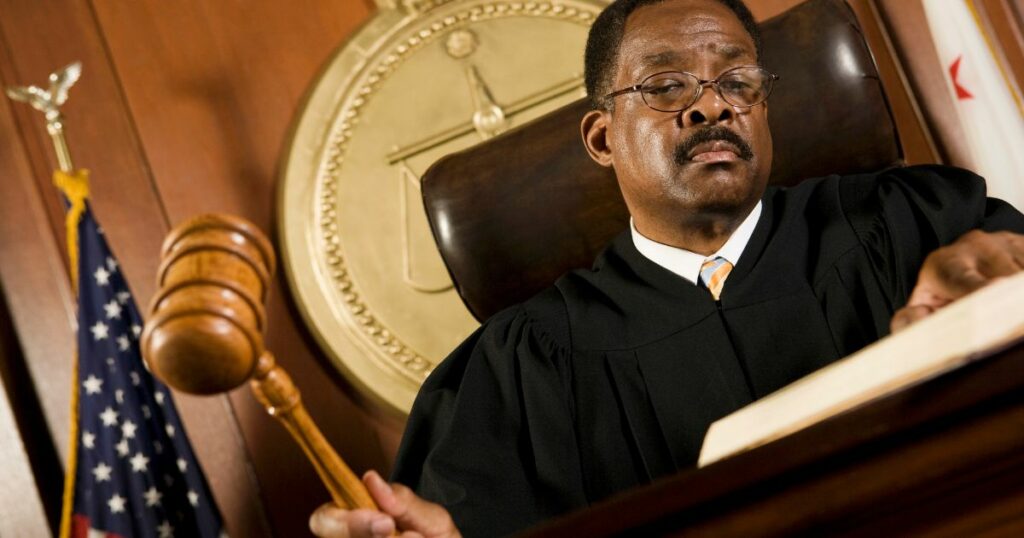 Justified (dikaioō Gk) is a legal term; it's a term borrowed from the courtroom. The moment a jury foreman reads a verdict, the accused suddenly becomes—in the eyes of the law—guilty or innocent. Justification in the spiritual realm is a divine verdict.
God tells the believing sinner, "You do not owe Me anything for your sin debt. I find no record anywhere that you ever sinned (Psalm 103:12; Romans 8:1). You've been declared righteous for My honor and glory."
Don't insult God by trying to pay for it—just respond in gratitude.
I will not work my soul to save,
For that my Lord alone has done;
But I will work like any slave
Because I'm loved by God's dear Son!

William Henry Griffith Thomas
Justification is by faith alone.
God justifies by faith alone, which is where the rub is for some people. God justifies us totally apart from any goodness that we have or could have. He justifies us when we believe on Jesus. The faith is not meritorious—nothing we can claim the credit for.
It is the Object of faith that saves, not the degree of faith that saves. When it comes to salvation, the only requirement is that your faith must be in the right Object.
"Look unto me, and be ye saved, all the ends of the earth: for I am God, and there is none else."

Isaiah 45:22
Beloved, if you would be healed of the deathly plague of sin, you must look in faith to the One who was lifted up to be judged in your place (John 3:14-15). And those who refuse to believe in God's only remedy will be pay the price for their sin for all eternity (John 3:36). Neglecting the only provision and refusing to depend upon Jesus' death and righteousness will result in no escape and no hope.
Before God declares us righteous, we are not the children of God—we are the children of wrath; the Devil is our father (John 8:44). We are not His children until we are born again into His family through justification by faith. The good news is that you can change families. You can be adopted. You can be a joint heir with Jesus!
Why does God justify the ungodly? Well, because there are NONE godly. God will not recognize any works of the sinner (Isa 64:6). Don't come to God pleading your own goodness; good works are not admissible in the court room of God. The only thing God recognizes is faith in His Son, and He credits that perfect righteousness to the believing sinner.
I gave Him my old tattered garment;
He gave me a robe of pure white.
I'm feasting on manna from heaven;
And that's why I'm happy tonight.

American Traditional
Let's extoll the divine wisdom that devised a means whereby God can be just and—at the same time—be the Justifier of him who believes on Jesus.
Sola Fide
---
Based on sermon notes by Pastor Robert Vradenburgh from his message entitled "Justification by Faith" from his series The Fundamentals Revisited