Writing Out A Personal Testimony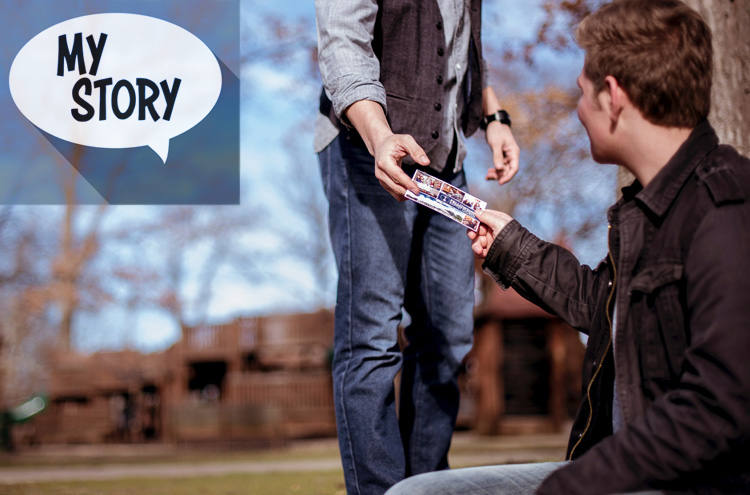 Written by Pastor Brent Brondyke
As a church, we have been studying together "The Way of the Master." It has been challenging and refreshing. As part of the series, we've been challenged by our evangelism pastor, Rev. Jan Milton to write our personal testimony in order to print it and have it available as a witnessing tool. I LOVE this emphasis because I was saved as a direct result of hearing the testimonies of some people I knew and respected, my high school teachers.
By no means am I setting out my testimony as a perfect example, just a real example. Maybe seeing what I wrote out will help you in doing the same. Or… maybe it will help you get saved. God be praised!
Here is what I wrote:
"I grew up in a Christian home in a religious region and heard the Bible constantly from a young age. I even went to a Christian school from 3rd grade on. I had called on God to save me many times. However, faith saves… not words (Eph. 2:8-9).
As I grew older, my outward conformity increased, but my inward unrest grew. I had no peace or assurance that everything was right with my soul. I did not have the Holy Spirit of Jesus (Galatians 4:6)
During my senior year of high school, through hearing teachers in my school give their own stories of turning to Christ, I became convinced that my faith did not match theirs. I had not turned from my sin to Christ. I had been more concerned about what people (my friends and family) thought of me than what God knew about me. I was overwhelmed with a heavy burden of the guilt of sin! I thought, "You fool, you care more about what people think than that you are in danger of hell!
Knowing the gospel and that this meant I needed to repent of my own personal sins and turn in personal faith to Christ, trust only in Him and not worry about how people might respond, I bowed my will to Jesus and asked Him to save me.
God immediately put my new faith to the test, and put me in a spot where I needed to confess my new-found faith, and not hide it from others… even though this would mean confessing I had been a hypocrite for most of my life. God gave me grace and used my faith to help some of my friends. I hope my story can help you the way the teachers' stories helped me."