Two Word Challenge for the Class of 2022
Written by Mr. Dave McClain, Head of School
Two words – FEAR NOT  
II Timothy 1:7 "For God hath not given us the spirit of fear…."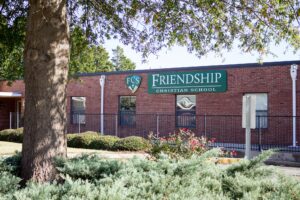 Another School Year Comes to an Expected End
Caps and Gowns.
Diplomas and Speeches.
Awards and Cards filled with money.
Smiles and Photos.
More photos.
Family and Friends.
God has blessed, and another group of young adults has been sent off to pursue promising futures. Two varying emotions often dominate the graduation season – excitement (in all its forms) and fear. For many graduates, there is a sense of uneasiness lurking just behind the smiles and the laughter.
What comes next?
Am I going to make it?
How do I find meaning for my life?
These weightier questions begin to push to the front of their minds and hearts, replacing the much simpler ones that have dominated their high school years. Combine those questions with the blinding glare of the world's reality they are entering, and paralysis can quickly set in. Senseless acts of violence; war and rumors of war; unstable economy; angry people full of rage and seething with resentment around every corner; and hearts full of hope and promise can quickly turn hard and empty.
Another Fear that Sets Us Free
However, this is not God's desire for them. Instead, there is another fear that will set free and restore hope and joy ~ the fear of the Lord.
Proverbs 9:10 "The fear of the Lord is the beginning of wisdom:"
Children will often have this healthy sense of awe (fear) of their father. In their eyes, Dad is larger than life. He is invincible and in total control. Hand in hand with their father, they don't feel paralyzing fear. But the moment they look around and can't see him or find him, it takes over. As long as they are in the presence of the one whom they fear with a healthy fear, there is peace even in the face of great danger.
Satan, who desires to "sift us as wheat," will always present us with fears.
Failure.
Loss.
Loneliness.
Uncertain Futures.
Until Christ returns to rule this earth, there will never be a lack of things to fear. However, as long as we walk hand in hand with our Father, feeling His presence and seeing His face, fearing His awesome holiness, all those other fears fade away and shrink to almost nothing in our hearts and minds. This is the true freedom that we all seek.
Isaiah 26:3 promises, "Thou [God] wilt keep him in perfect peace, whose mind is stayed on thee: because he trusteth in thee."
More than diplomas, awards, cards filled with money, and endless photos, graduates will need to keep their minds on God to find perfect peace ~ and freedom from fear.
So fear not, Class of 2022! ~ Mr. McClain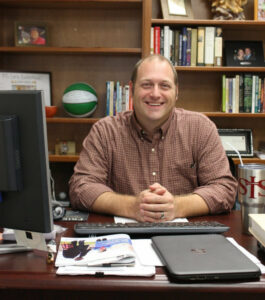 The McClain family came to Friendship in 2013 and have worked and served in numerous ways in our church and school. Mr. McClain just completed his first year as Head of School, and we are grateful for his service, commitment, and dedication!