A Recap from Our Week with the Coffey Ministry Team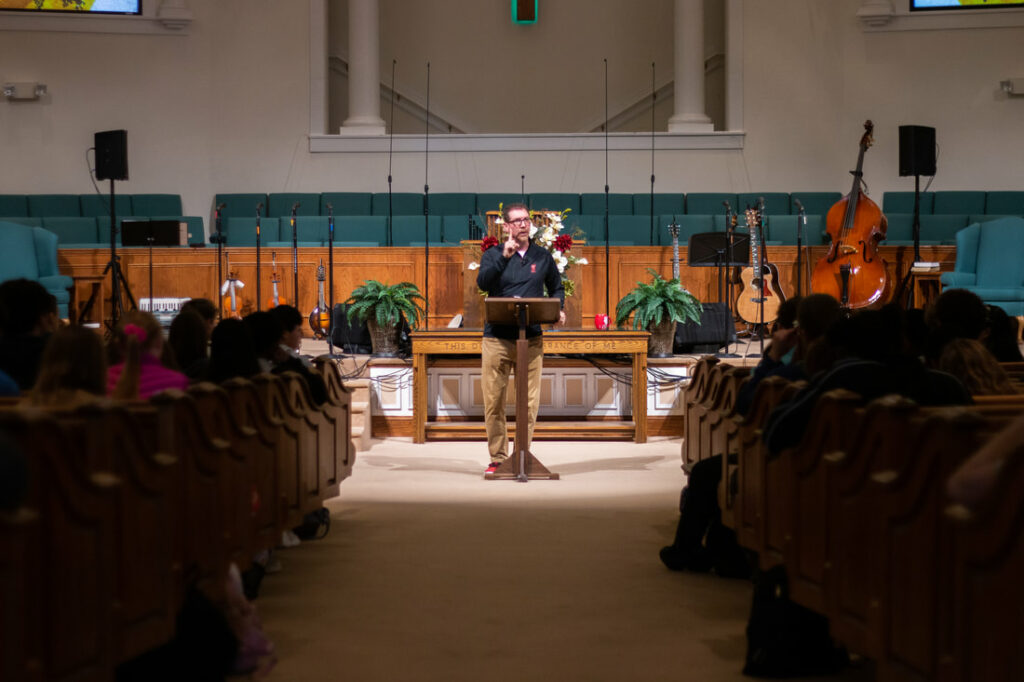 Written by Bethany Wilder
One of my favorite verses in all of Scripture talks about what happens to us as we behold who God is:
"But we all, with open face beholding as in a glass the glory of the Lord, are changed into the same image from glory to glory, even as by the Spirit of the Lord."

2 Corinthians 3:18
I personally experienced this change in my heart as we focused on the glory of God last week.
We were privileged to have the Coffey Ministry Team with us Sunday through Wednesday. We worshiped. We heard powerful truth from Scripture. We were convicted. We prayed. And we were reminded of God's grace time and time again.
Sunday Morning – God Is for You, Christian
The Sunday morning message came from Psalm 139.
David starts the chapter by saying Lord, you search me and know me. You know when I sit down and when I stand. Lest you think, "Well lots of people can see when I sit and stand. That's not too crazy." David quickly takes it a step further and says, "You understand my thoughts afar off." Okay, well that's something. God knows what I'm thinking. But David doesn't stop there. He continues to say that this God is acquainted with all his ways. He knows what we're going to say before we say it.
God knows everything about us.
Aaron went on to remind us of something we are all likely well aware of—when the natural man hears these truths, his tendency will be to run and to hide.
But David was different. We actually find him asking God to search and know him. He wanted God to do this in his life. So what made David different? Was it because he didn't have any sin? Well we know that's not true.
David understood something that Christians sometimes miss.
He understood that his God was for him.
Aaron ended with an illustration that has really stuck with me. When his kids were younger, and they'd get in trouble, he would ask them some questions.
"Does daddy love you?"
Yes.
"Does daddy love you more when you obey?"
The answer is no. Because his love as a father isn't based on what his child does, but who his child is.
Believers, we are children of God. And God's acceptance isn't based on what we do, but who we are.
As Aaron said, "It is based solely and completely on the finished work of Jesus Christ. Period. And if we understand that, we'll understand that God is actually every bit as much for us on our worst day as He is on our best day."
Phew. And that was just Sunday morning.
I love that we started the week with these truths because when we truly believe that God is for us, we want Him to search us. We want Him to know us. Because in His searching, He will only do what is for our good.
Encouragement? For our good.
Conviction? For our good.
Chastening? It's for our good.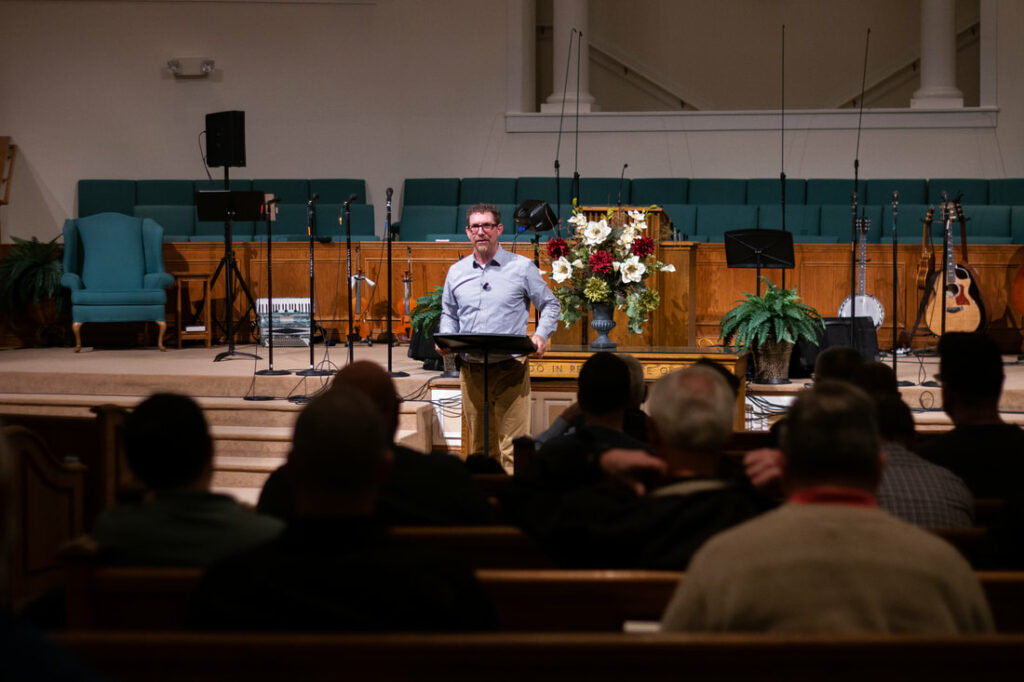 Sunday Night – Only Two Things Last for Eternity
And that brings us to Sunday night. Sunday night's message brought much more truth from God's Word along with a little more conviction, at least for me.
The passage was Titus 2:11-12. Aaron clearly laid out how this passage speaks of God's amazing grace in salvation, but it also speaks of His grace that teaches, instructs, even chastens us to deny "ungodliness and worldly lusts."
Godliness = practicing the presence of God, bringing Him into the everyday stuff of life all the time
Ungodliness = living life without God, going about my day as if God doesn't exist
Worldly Lusts = desiring things of the world, giving my heart to things that are temporal
Boy, did this one hit me. Are we not so prone to set our affections on things that just don't really matter for eternity?
Success at work
Financial gain
Looking good to other people
Material items
Comfortable living
Even ministry if done for the wrong reasons!
Aaron closed his message by reminding us of the only two things that will still be around long after this world is gone:
Are we living for things that matter?
Monday Night
On Monday evening, the team held split sessions across campus for women, men, teens, and children. Stephanie spoke to the women about God's sufficient grace (2 Corinthians 12:9). God uniquely layers our lives in a way that brings us back to Him and reminds us we need Him. Your weaknesses are not my weaknesses, and mine are not the next person's, but our weaknesses, unique to us, draw us back to our God who has none. His grace and mercy are always available to us as believers.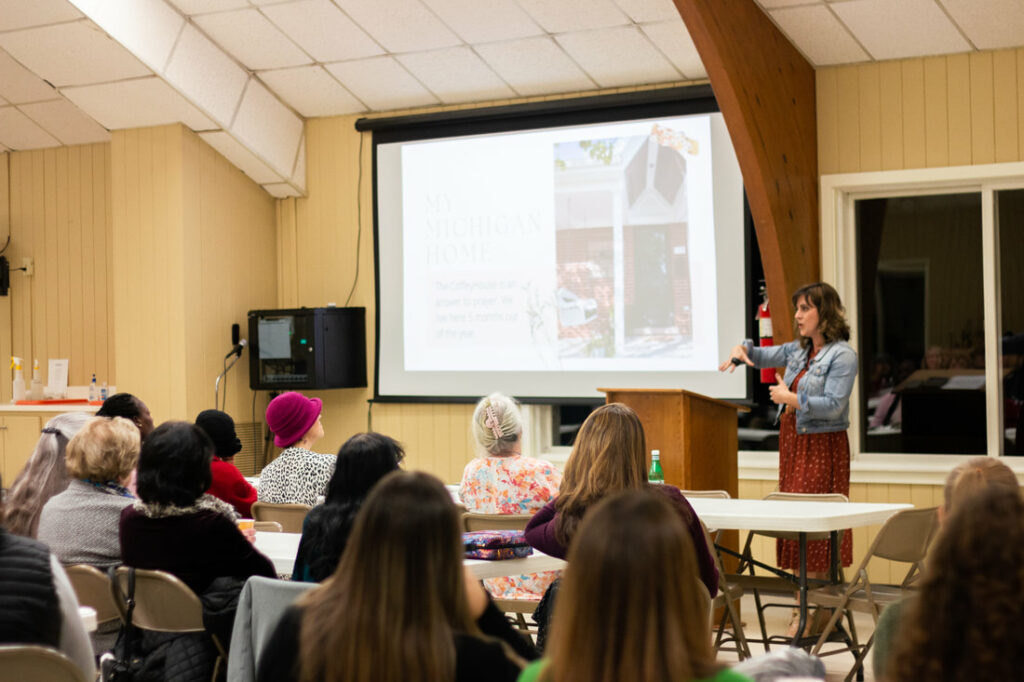 The men were reminded to stay focused on the Head from Colossians 2:16-23; 3:1-4. Paul warned the Colossians about three things: traditionalism, experimentalism, and asceticism. Aaron warned the men in the same way:
Traditionalism – traditions
Experimentalism – experiences / feelings
Asceticism – self-discipline
Spirituality doesn't come from our traditions, experiences, or self-discipline; it comes from Christ and focusing on Him.
Student Ministry
The team also ministered in our school with daily chapel services. On Monday, Aaron shared his powerful testimony with the students. Tuesday focused on how Israel went after other things that will not and cannot satisfy. The final chapel message encouraged teens to think about what Jesus is worth to them.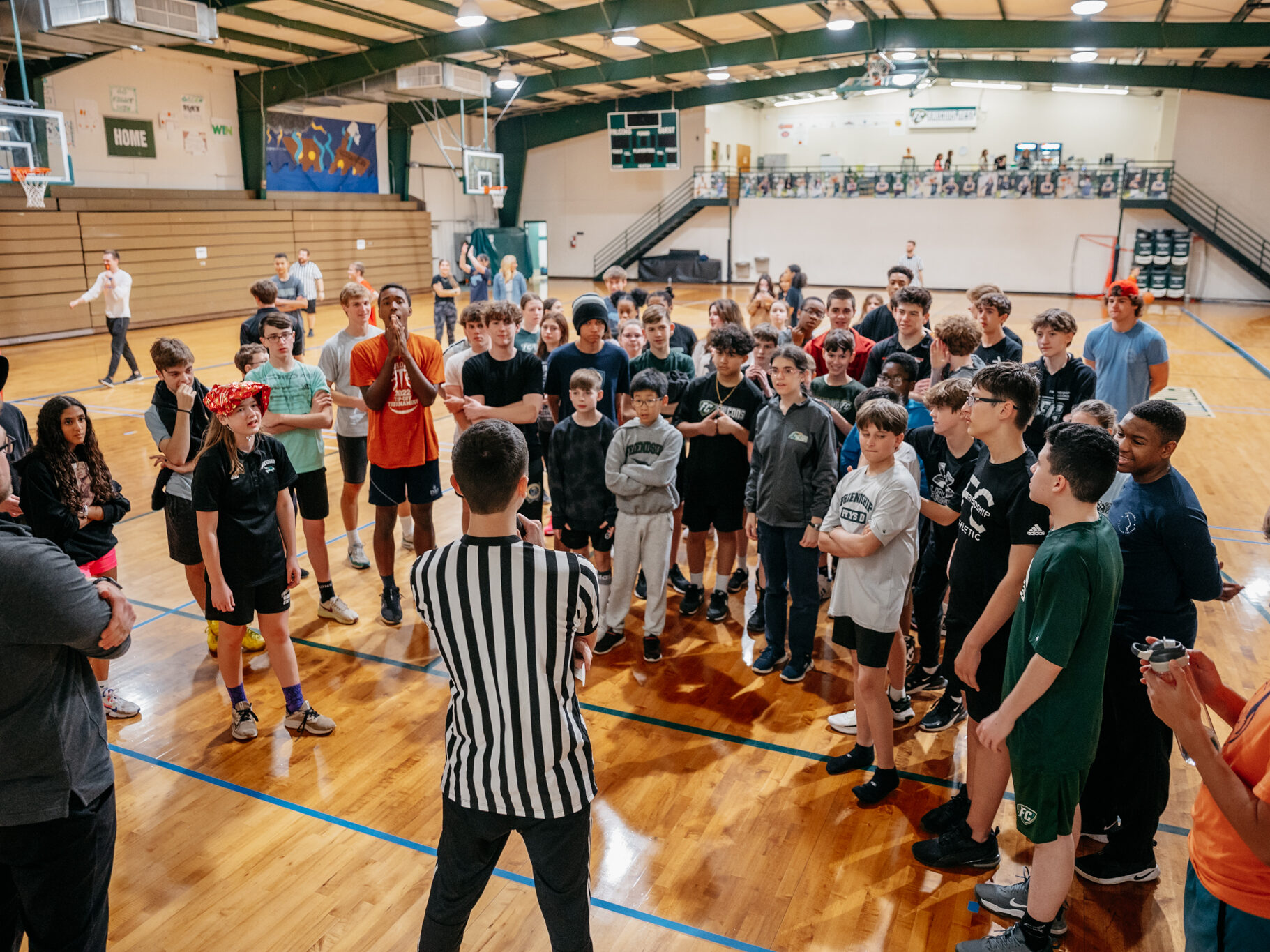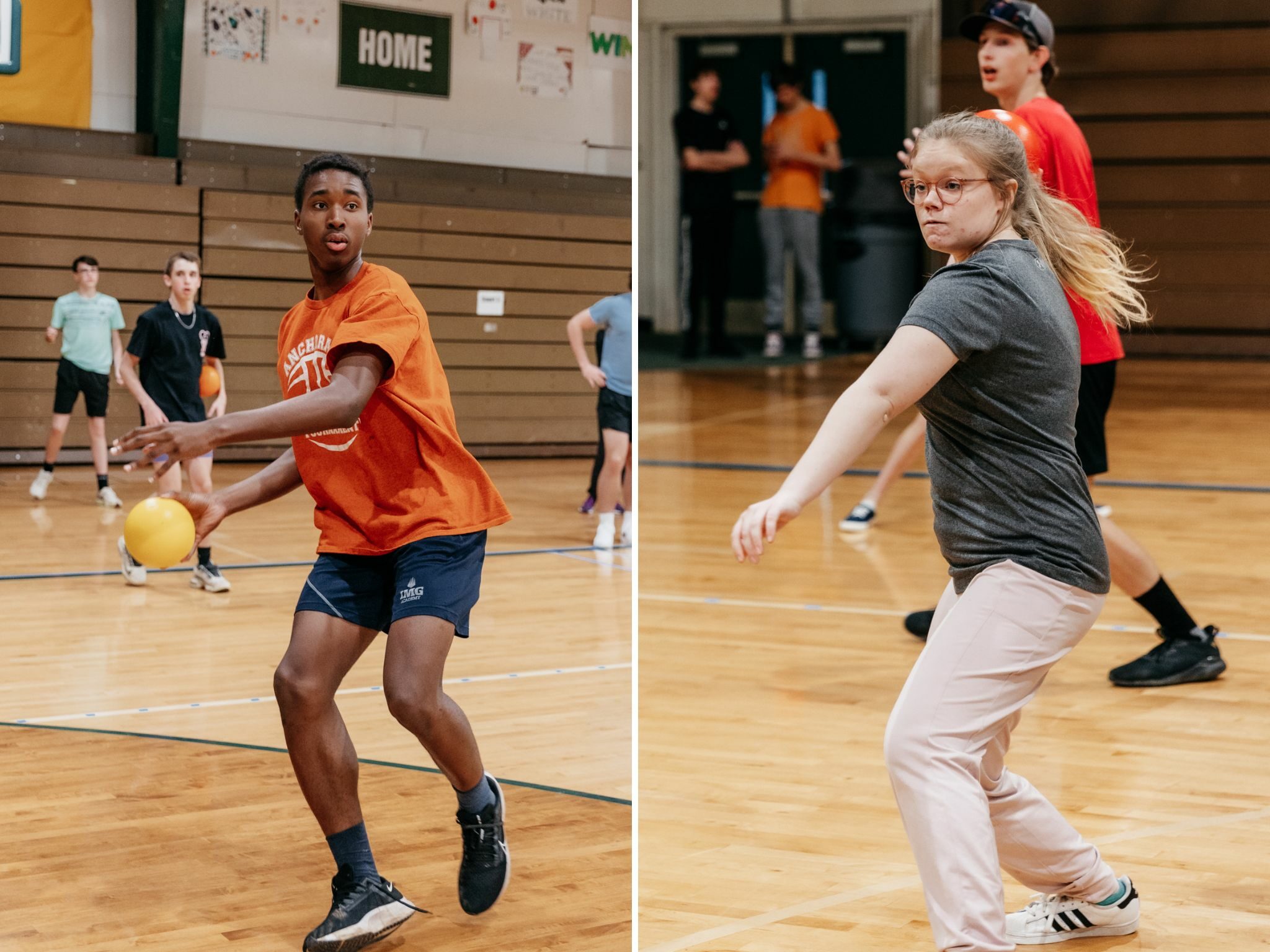 A highlight of the week was our dodgeball tournament. On Wednesday afternoon, roughly seventy-five 6th-12th graders met in the gym for an afternoon of competition, pizza, and a clear gospel message.
Wednesday Night Closing Service – Here I am. Send me.
Wednesday night brought its own unique blessings. All week the team ministered to us through beautiful, gospel-rich music. But on Wednesday night our very own Friendship Kids joined the team to sing a simple song with powerful lyrics. Click the link here and go to minute 14:30 to hear the kids sing "Jesus, Strong and Kind."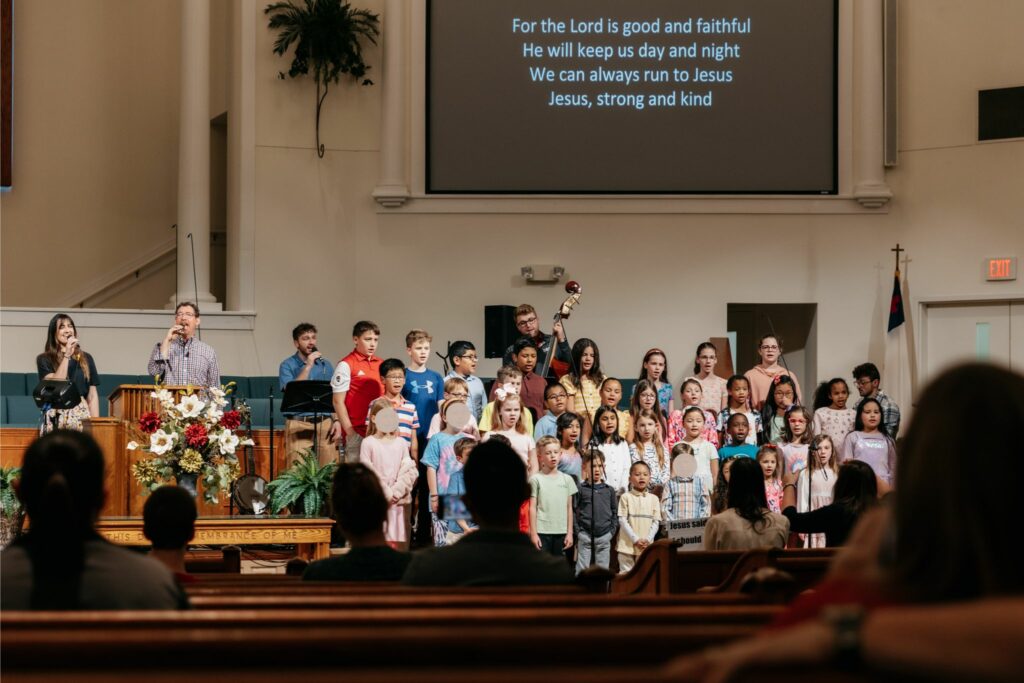 The final message of the week from Isaiah 6 made much of our God. Aaron exposited this passage and showed us what happens when we see this King:
We'll be convinced that He is in control, and we are not.
We'll be convinced that He is holy, and we are not.
Isaiah has seen the King. He's realized how completely unholy and hopeless he is. And after crying out, "Woe is me," God does something amazing.
A seraphim comes to Isaiah (that in and of itself is amazing) and gives us a beautiful picture of what happened on the alter. Sin has been atoned for. Isaiah has been saved from his unholy state.
And then. God lets Isaiah listen in on a holy conversation. "Who will I send? Who will go for us?" And when Isaiah hears God say this, his response shows us the response of a man who has been forgiven.
"Here I am. Send me."
Isaiah didn't even know what he was signing up for, but it didn't matter. When we realize we've been forgiven of our sins and saved by God, the most natural thing in the world will be to echo Isaiah's words and match Isaiah's heart. "God, I'll obey. I'll do anything you want."
Closing Thoughts
After our time with the Coffeys ended, my husband said something to me that reflects what I believe God did in hearts last week.
Something Kris and I have talked about on multiple occasions is the different ways we view money. I like money because it offers me freedom and flexibility. Kris likes money because it provides security. After being under God's Word, after seeing God's glory, and after being reminded time and time again of God's grace, Kris (whose natural desires are security and comfort) said to me, "We can go anywhere and do anything for Jesus and be fine."
I know that's a heart of someone who has seen "as in a glass the glory of the Lord" and as a result has been changed.
Praise God for what He did in our hearts and the hearts of many others in our church last week. Let it not stop here! The grace and goodness of God is available to us every day. We have His Word, and friends, we have Jesus Himself.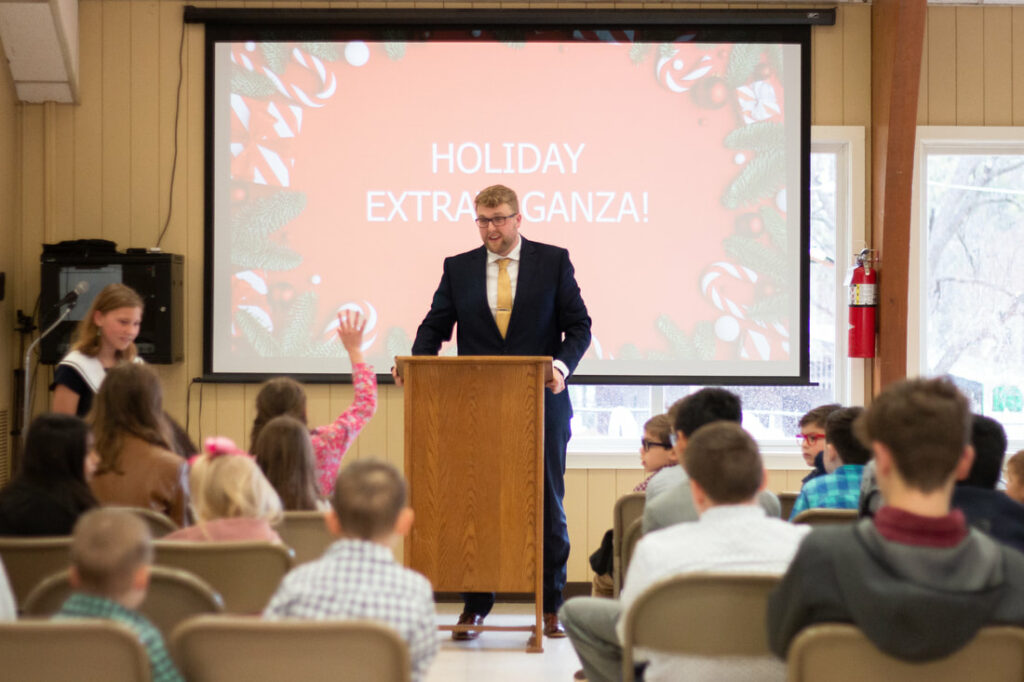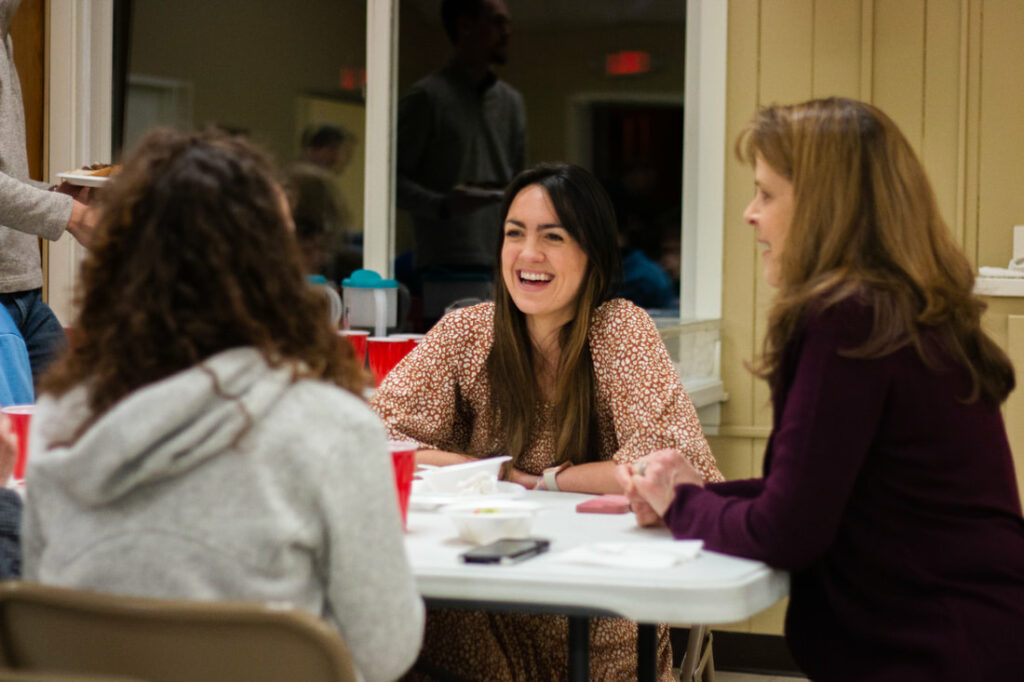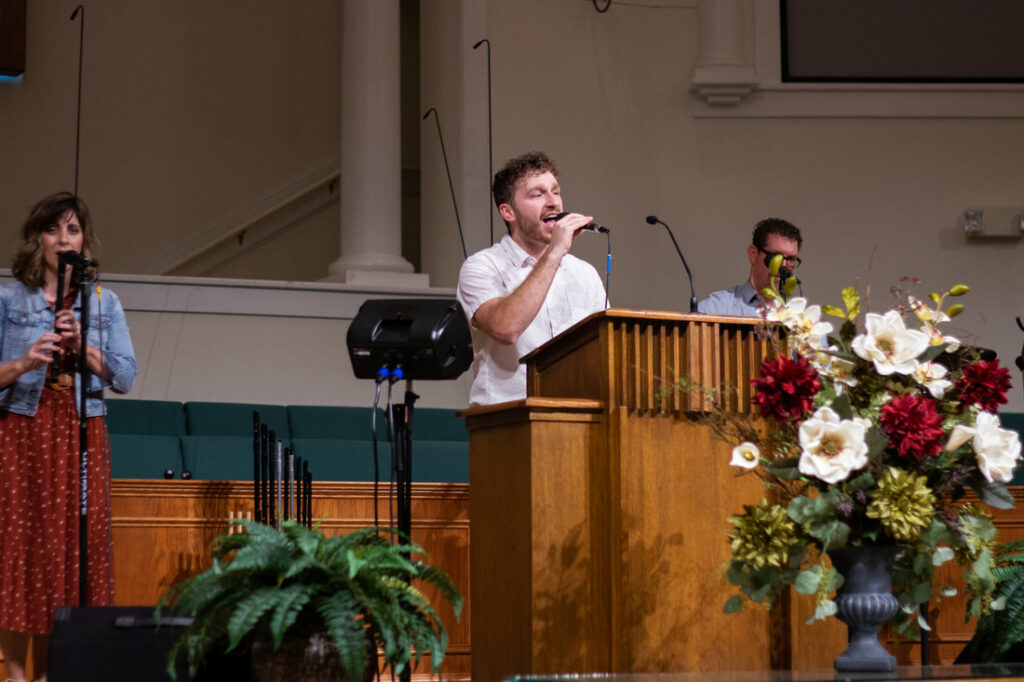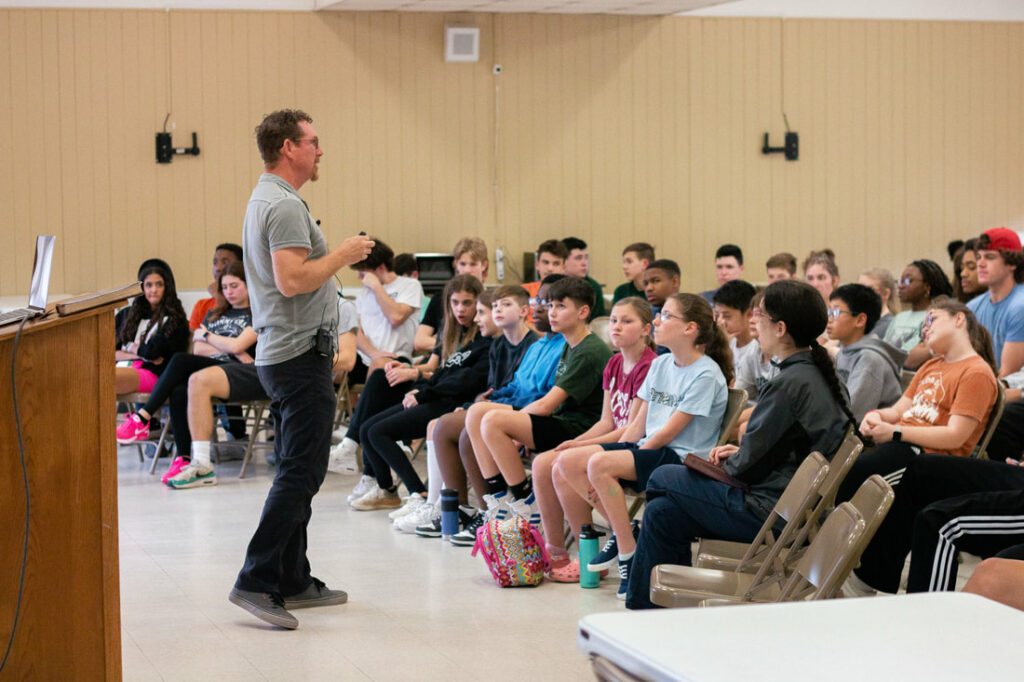 Click here to read the full update and see more pictures on the Coffey Ministry Team's website.